Sofia Vergara in Talks for Kmart Endorsement Deal Worth Millions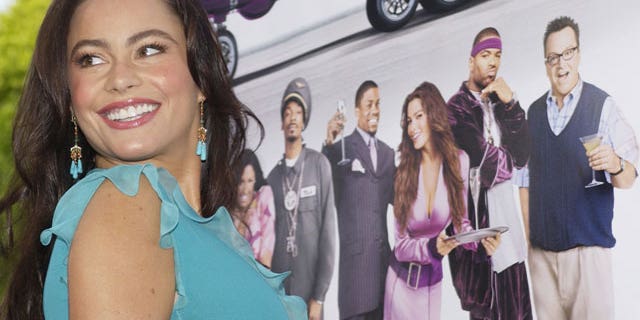 NEWYou can now listen to Fox News articles!
It's been a good year for "Modern Family" star Sofia Vergara.
Not only has she been nominated for an Emmy and is starring in one of ABC's biggest hit series, but the sultry actress is reportedly in talks to become the new face of Kmart, according to a report from the New York Post.
The Colombian-born star, 38, is reportedly working on a deal to appear in the retail giant's ad campaigns, as well as to create a line of clothing, accessories, hair and beauty products.
According to the Post, the deal is worth a whopping $8 million.
Vergara rose to fame playing Ed O'Neill's character's trophy wife, Gloria Delgado-Pritchett in the ABC comedy.
She has become something of a staple on the charity scene, making appearances to support the Seven Bar Foundation, which works to help financially-scrapped women all over the world, and the Children's Defense Fund.
Earlier this year, she escaped personal tragedy when her boyfriend Nick Loeb survived a serious car crash. She told People magazine in October that despite a pelvic fracture and a broken leg, he is much better now.