'Smurfs' Star Sofia Vergara 'Loves' Her Sex Symbol Status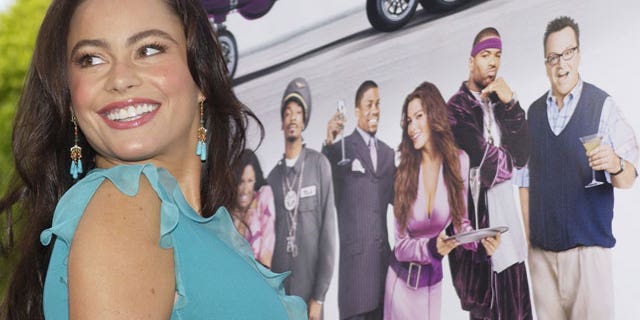 In Hollywood, being deemed a sex symbol can be a double-edged sword.
Jessica Biel once declared that being blessed with such beauty was "really a problem" when it comes to being considered for substantial roles, and Megan Fox too complained that she was tired of being seen as just eye candy.
However, "Modern Family" star Sofia Vergara, who has been featured on Maxim's "Hot 100" list, named one of People Magazine's "Most Beautiful," and come within shouting distance of the top spot in AskMen.com's list of "Most Desirable Women" has no complaints when it comes to being branded hot Hollywood property.
"I love it. Of course, it's great at my age. It's fantastic," Vergara told FOX411's Pop Tarts column while promoting her forthcoming family flick, "The Smurfs." "I think that everything that is positive and good helps out with your career. Why not embrace it and take advantage?"
Vergara, 39, channels French cosmetic magnate Odile in the highly-anticipated film, but in real life, she stays looking great with a balanced approach.
"Everything in moderation. Not too much food, not too much exercise, not too much anything. Everything in moderation," Vergara said. "And of course, wearing sun block, doing the things that your dermatologist tells you to do—that helps with the aging process."
And her self-titled Smurf name?
"Sexy Mama Surf," she laughed.
We can see that.