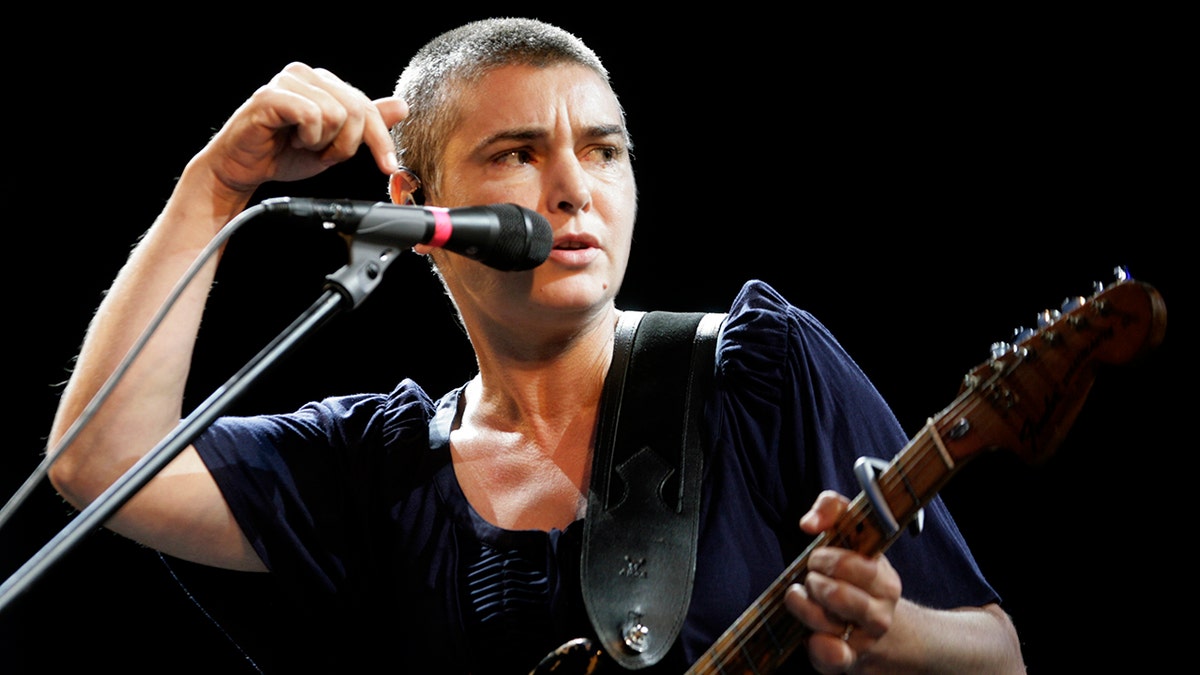 Sinead O'Connor went on a curse-filled Facebook rant against her manager on Thursday — and accused someone in the Bronx of identify theft.
"Note to Facebook," she wrote, "someone in the Bronx who I do not know is logged into my Facebook account as an administrator and I cannot remove this person… unidentified person."
She continued: "Please can you remove them. I am logged in from Englewood or Hackensack. Not the broNx. This person is a hacker. "
Then at about 5 p.m., she posted a screed that ripped her manager.
She began her rant: "Message for the identity thief, Bruce Garfield."
"YOU ARE GOING TO JAIL. I WILL SEE YOU IN COURT. AND ON BEHALF OF ALL ARTISTS WHO HAVE BEEN (expletive) BY MANAGERS LIKE YOU, AND ARE DEAD, I WILL BE LAUGHING AS YOU ARE SENT DOWN," O'Connor wrote in all-caps. "NOW IS THAT CLEAR ENOUGH?"
She cryptically accused the manager of "facilitating my suicide four times as well as failing to act to save my life."
Last Thursday she had posted disturbing video describing her battles with mental illness, hinting she might harm herself.
The famed singer has been holed up in a Travelodge motel in Hackensack, telling fans she's battling mental illness.
Concerned fans have been flooding police with calls, prompting South Hackensack cops to go to that hotel to check in on O'Connor this week. She wasn't in her room.
Also Thursday, O'Connor thanked her fans for their support – and that she passed a kidney stone.
"Good people of Facebook. Thank you for your love. I am well," she wrote. "In a wonderful, loving hospital. Passed the bastard kidney stone. Held it in my hand. Doctor kept me because they were worried about me being alone."
This article originally appeared in Page Six.