Showtime Sets Premiere Dates for Californication, Episodes, Shameless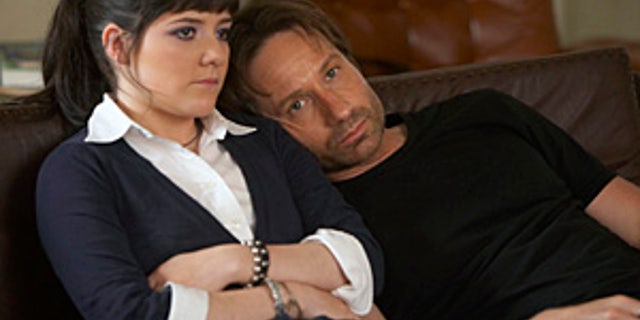 Showtime has scheduled the debut of two new series and the return of Californication for early next year.
Shameless, the John Wells-produced drama, will bow Sunday, Jan. 9 at 10/9c. Starring William H. Macy and Emmy Rossum, Shameless centers on an unconventional Chicago family with an alcoholic father.
Watch full episodes of Californication

Matt LeBlanc returns to television in Episodes, premiering Monday, Jan. 10 at 10:30/9:30c. LeBlanc plays himself in the series about a British couple whose show is being turned into an Americanized sitcom.
Preceding the debut of Episodes is the fourth season premiere of Californication at 10/9c. The new season's guest stars include Rob Lowe (Parks & Recreation), Michael Ealy (Flash Forward), Zoe Kravitz (Twelve), Stephen Tobolowsky (Glee), Callie Thorne (Rescue Me), Addison Timlin (Cashmere Mafia) and Tommy Lee.
View original Showtime Sets Premiere Dates for Californication, Episodes, Shameless at TVGuide.com
Related Articles on TVGuide.com
Other Links From TVGuide.com