Should Dad Let Britney Spears Grow Up, Get Married and Get At Her Millions?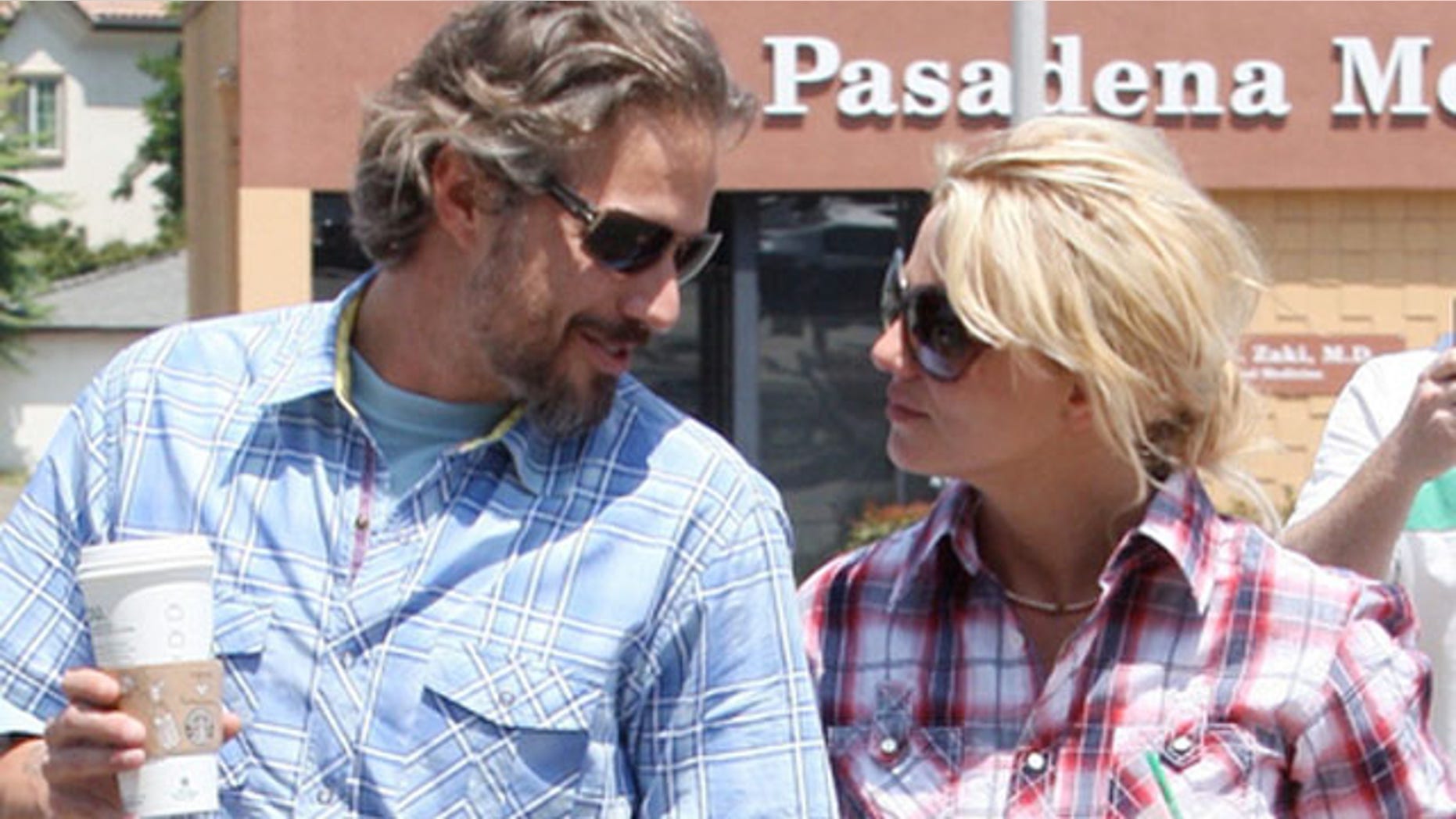 What if you were 30 years old and worth hundreds of millions of dollars, but still had to ask your dad for money to buy a new dress or go out on a date?
That is Britney Spears' life. But it could change now that she's engaged to Hollywood agent Jason Trawick, if, that is, she can convince her dad, and a judge, to let her regain control of her life.
Ever since her public meltdown in 2008 Spears has been under conservatorship, in which her father Jamie and attorney Andrew Wallet control almost every aspect of her personal and professional life, including how much money she can access, where she lives, and whether or not she can tie the knot. According to the ruling, Jamie is the one who makes all the financial, medical and career decisions on his star girl's behalf, which makes Trawick's traditional task of asking a father's permission for his daughter's hand in marriage a while lot more interesting.
"Britney can do anything she wants under the conservatorship, but that doesn't make it legal. If she did get married without her dad's permission, it would be a legal nullity, as in null and void – as in an illegal marriage," Beverly Hills-based Divorce Attorney Mark McBride told FOX411's Pop Tarts column. "She would first have to get dad Jamie's permission. In the face of a 'no' from Dad, she would then have to ask a court to override her dad's decision, which almost surely wouldn't happen."
Although Spears' conservatorship will be again reviewed in January, there is a possibility that her dad will remain in his role. After all, speculation has been raised for months as to why Britney Spears – an international superstar, mom to two young boys, and a seemingly well-behaved and hard-working entertainer – was still deemed incapable by the of handling her own affairs.
"A conservatorship is a court-ordered plan which is put in place to protect people from themselves. It can be put in place if the person is acting erratically, making very bad financial decisions, has mental health issues such that their day to day functioning is impaired and affected, has drug problems, has a sense of being totally overwhelmed by a very busy or stressful life, or if the person presents the risk of hurting themselves or others," McBride explained. "If the conservatorship is lifted, Britney has to face her legal woes.  Right now, she's getting her cake and eating it, too. She's able to generate tons of cash but not have to face the legal music."
It was initially presumed that the conservatorship remained so that Spears would not have to testify in court with regards to a defamation lawsuit filed by her former manager Sam Lutfi, against her mom Lynne. Lufti and Spears dated, and her parents claimed he had her under some sort of spell.
"If the conservatorship is ended, Lutfi's lawyer will seek to depose her," McBride said.

So will Daddy Spears finally set his daughter free and allow her to wed? Although Jamie has yet to publicly comment on her engagement, a source close to Team Britney told us that both parents are "very happy" about the engagement and are particularly fond of Trawick, who they credit for "saving" Spears from the temptations of Tinseltown.
"He's great with her sons too," said the source. "Great husband/father material."
If Daddy Spears does give the green light to Trawick, yet still doesn't want his daughter fending for herself just yet, a request can also be made to the courts to transfer the conservatorship over to the future husband, although that in itself is a complicated procedure which would involve an array of hearings. Alternatively, Trawick can still negotiate finances and things like a pre-nuptial agreement, only it will be Jamie signing the dotted line, not Britney.
But the bigger question still remains: what's wrong with Britney? Why has it taken a marriage proposal to prompt questions with regards to why she still isn't trusted  to look after herself?
"I don't understand why Britney is not petitioning the court to end the conservatorship.  It's been nearly four years now since she was put under her dad's thumb. The fact that she hasn't petitioned to dissolve the arrangement might indicate that she is not fully rehabilitated," added McBride. "Although she's not a Harvard graduate, to be sure, she certainly has the money to hire an excellent team of lawyers to get the conservatorship ended.  Of course, that approach is rather circular, in that Jamie would have to give permission for her to pay such lawyers. As well, if the conservatorship is lifted, she might be wise enough to know that she would have to then sit for, say, the Lufti deposition. Accordingly, she might want to keep it in place."
Who knew being Britney could be so complicated?