Sherman Hemsley still not buried 3 months after death; bizarre legal dispute continues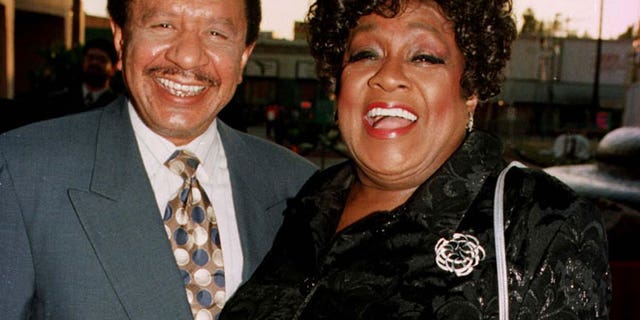 NEWYou can now listen to Fox News articles!
Sherman Hemsley died at his home in El Paso, Texas on July 24. But three months on, the star of the CBS series "The Jeffersons" has yet to be laid to rest as the beneficiaries of his will, and even his cause of death, have been called into question.

A worker at the Eastside location of the San Jose Funeral Home in El Paso, Texas confirmed to FOX411's Pop Tarts column that Hemsley was still at the home, and that they were waiting for a court order telling them what to do with his body.

It was revealed in August that Hemsley's body had not been buried amid a legal dispute between his former manager and self-proclaimed business partner and live-in best friend Flora Enchinton – who was named as the sole beneficiary in his will – and a Philadelphia man, Richard Thornton, who claims to be the actor's brother. Thornton filed a civil lawsuit disputing the validity of the will, signed by Hemsley one month prior to his death.

Hemsley had said in media interviews that he was an only child. His estate is reportedly valued at $50,000.

On September 24, Probate Court judge Patricia Chew delayed the trial over the actor's estate and remains -- which had been scheduled for the following Monday -- to October 31, and ordered the man who claims to be Hemsley's brother to undergo a DNA test. Thornton's nephew Robert Thornton took the stand in support of his Uncle's allegation, and also questioned the authenticity of the signature on the will, which left everything to Enchinton, saying it "looked like tracing."

But this is not where the bizarreness ends. A third person has since come forward amid the battle over Hemsley's estate, vowing to intervene on the issue prior to the October 31st bench trial date.

"There is only one person in the world who I believe Sherman would call a sister, and that is my mother," Reverend Michael George Wells, a minister at Arch Street United Methodist Church – who claims to be a cousin on Hemsley's mother's side – told the El Paso Times, adding that he believes Enchinton was not close to Sherman and that the Thorntons were not related to the late actor. "We are family, and we are not looking for money. But if we are entitled to something, we don't want anyone else to have it," he told The Times.

Wells told FOX411 that while he would still like to intervene before October 31, he has been told he needs a lawyer. Wells says he doesn't have the $10,000 he says he would need to join the legal fray. "What the media needs to know is that Sherman Hemsley's body being in the refrigerator for this amount of time is unnecessary and uncalled for. He could have been buried with his family within a week or ten days of his passing," Wells said, adding that his access to Hemsley both before and after he died was "blocked" by those immediately surrounding him at the time.

"His will and the probate were found seven days after he died. No one reached out to me, my mother, my family or any (person with a) relationship to Sherman. In the beginning they said he died of natural causes. Then it came out he had cancer," Wells alleged. "There needs to be an investigation. We have no knowledge of the doctors, hospitals, no one talked to us about his cancer. Everything we found out was from the news… Flora knows my family, this is what perplexes me. I called there on June 1, and why did she not tell me Sherman was dying of cancer?"

Wells is also not convinced that the actor's estate is worth just $50,000 and said he believes his value is "beyond" the reported amount. Reports at the time of his death indicated that no foul play was suspected and no autopsy was planned, although Wells insisted that if he had the financial means he would have one performed "just to get the truth."

A postmortem report obtained by TMZ listed the primary cause of death is listed as "superior vena cava syndrome" -- a complication resulting from a mass on Sherman's lung, and noted that the star had been advised to undergo chemotherapy and radiation therapy before he succumbed to the illness.
When reached by phone, Enchinton also said that she could not comment on the case given its pending legal status, although last month she told the El Paso Times that she "just wants what Sherman would want" and that she has "high respect for the court system in El Paso."

Attorneys for Enchinton and Thornton did not respond to a request for comment, and Thornton declined to comment.

Civil litigator Anahita Sedaghatfar said she is not surprised that something like this, particularly with an association to Hollywood, could happen.

"It is very sad that after decades in show business, a stellar career by all accounts, this debacle may very well be Sherman's legacy. Only after his death, this man pops up, claiming to be Sherman's half brother, and for what? A claim to a $50,000 estate," she said. "If he is, then he will have the legal right to challenge the validity of Sherman's will and possibly inherit some or all of the estate. However, it looks like it will be an uphill battle because even if he is proven to be related to Sherman, he will still need to provide a legal basis to challenge the will (which leaves everything to Sherman's former manager) such as duress, lack of capacity or fraud."
Things could turn even uglier should it be determined that Thornton is not Hemsley's brother.

"If it turns out that this man is not related to Sherman and was perpetrating a fraud upon the court, which won't be shocking, then he will be held legally accountable for his actions and Flora Enchinton may have legal claims against him," Sedaghatfar added.

A rep for Hemsley was not available for further comment.
Danielle Jones-Wesley contributed to this report