'Sharp Objects' star Amy Adams says the show gave her anxiety and insomnia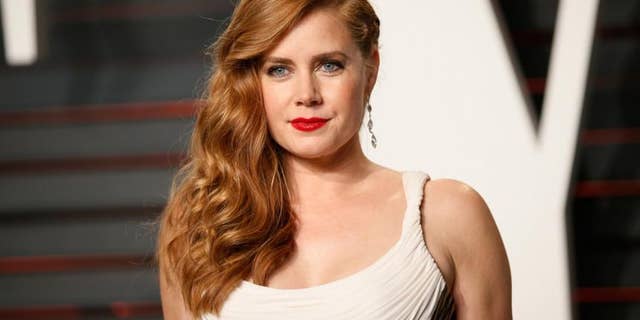 LOS ANGELES – Amy Adams takes a serious turn with her role as Camille Preaker in HBO's series "Sharp Objects" where she portrays a troubled reporter who struggles with addiction, trauma and anxiety as she tries to report on a serial killer in her hometown.
The actress opened up at the Television Critics Associaton's panel on Wednesday in Beverly Hills, Calif., about her experience playing Preaker. She said she channeled her own struggles with anxiety and poured herself into the protagonist, which caused some issues when she wasn't filming.
"I had really bad anxiety and insomnia, and I had to remember that it wasn't mine, but it was Camille's," she recollected while adding that she would wake up at 4 in the morning and "have insane conversations with myself."
Adams, 43, praised women who battle the depression and trauma for having the strength to work carry on.
"That's what really attracted me to the character. It's something I understand – having anxiety, having stresses, having depression from time to time, but making the choice to wake up and work through it."
"I think that's something that women really identify with. I know men identify with it, but we haven't seen it as much from women, you know. Just making the choice to work through it, struggle through it, and maybe not be perfect along the way."
Adams made it a point to say that she used Preaker's character as a therapeutic medium to work through her own struggles with anxiety.
"I feel like I'm kind of working [on] my own junk so to speak through work. To me just something that feels different that I haven't done before. I think it was that I hadn't seen a character like this before which is why I was drawn to her."
She continued: "A lot of what she's dealing with is trauma-based, so that's what I can focus my research on. And the alcoholism she has is – she's at a point with drinking where's she's just trying to function, and she's not necessarily drinking to get drunk, so it's sort of just to not get sick."
The role was a tough one to delve into.
"... It's all trauma-based and it's self-medicating, self-soothing in a way because she wasn't soothed as a child by her mother, so I think that's more of what I focused on was the trauma that brings about these behaviors."