Selena Gomez missed Justin Bieber's roast, but her ears were burning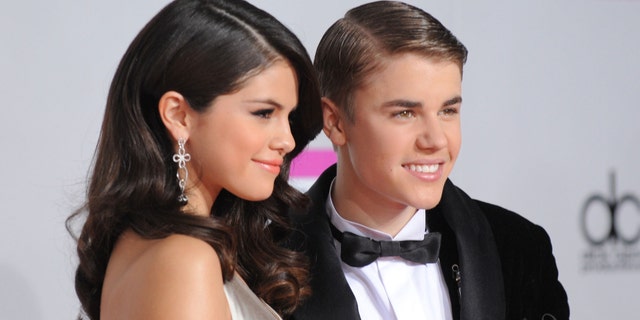 Selena Gomez's tumultuous relationship with Justin Bieber was the butt of several zingers at the 21-year-old singer's Comedy Central roast.
Roast master Kevin Hart was the first to bring up Bieber's ex, saying "Justin, unfortunately, Selena Gomez couldn't be here tonight. Just because she didn't want to be here. I wish I had something better to tell you, but I don't."
Comedian Chris D'Elia took to Twitter before the roast saying that he would specifically bring her up, and he did, talking about the former couple's sex life.
Natasha Legerro said, "Selena Gomez has to f**k you. She is literally the least lucky Selena in show business."
But the harshest zingers came from stand-up comedian Jeffrey Ross.
"Selena Gomez wanted to be here, but she's dating men now," he started off. "Is it true you dumped her because she grew a moustache before you?"
"Selena Gomez had sex with (you) … proving Mexicans will do the disgusting jobs Americans just won't do," he said.
Ross wrapped his roasting by saying, "Justin, you have such a huge career behind you."
Bieber didn't seem to pleased with some of Ross' digs about his ex-girlfriend but was a good sport for most of the other ones.
After being the butt of the jokes for hours during the taping, the 21-year-old got the last laugh and gave a contrite speech at the end.
"I turned a lot of people off over the past few years, but I know I can still turn out good music and turn everything all around," said Bieber, whose music has been overshadowed by his offstage antics, which include reckless driving, public urination and throwing eggs at a neighbor's home.
"I've lost some of my best qualities. For that, I am sorry," he said. "I'm looking forward to being someone who you guys can all look at and be proud of."
Other roasters — including a surprise appearance by Will Ferrell's character Ron Burgundy — jabbed at Bieber's bad behavior, his music and his appearance.
Stewart offered Bieber tips for his eventual trip to prison. Snoop Dogg appeared to smoke a joint onstage after telling the singer his next album should be called "Straight Outta Talent."
Bieber, who was lowered from the ceiling to the stage wearing white angel wings, gently swiped back.
"What happens when you give a teenager $200 million?" he asked. "You get a bunch of has-beens calling you a lesbian for two hours."
The roast is set to premiere on March 30.
Based on reporting by the Associated Press.
Like us on Facebook
Follow us on Twitter & Instagram