Scott Weiland fired from The Stone Temple Pilots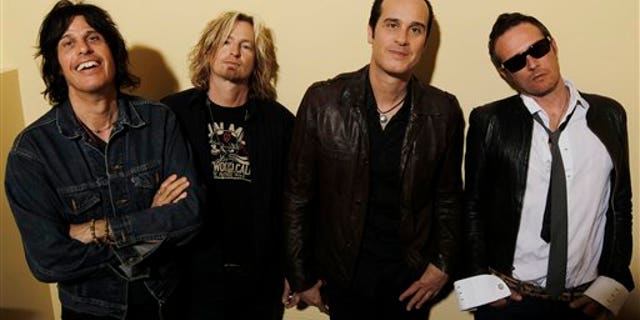 The Stone Temple Pilots have fired singer Scott Weiland.
In a one-sentence news release Wednesday, publicist Kymm Britton said: "Stone Temple Pilots have announced they have officially terminated Scott Weiland." No other information was provided.
In a statement sent to FOX 411, Weiland said he heard about the firing from news reports.
"Not sure how I can be 'terminated' from a band that I founded, fronted and co-wrote many of its biggest hits, but that's something for the lawyers to figure out," he said. "In the meantime, I'm looking forward to seeing all of my fans on my solo tour which starts this Friday."
The band's 1992 debut, "Core," has sold more than 8 million units in the United States. Their hits include "Vasoline," ''Interstate Love Song" and "Plush," which won a Grammy in 1993 for best hard rock performance with vocal.
Weiland was also in the supergroup Velvet Revolver with Slash and other musicians. The 45-year-old has dealt with drug addiction, run-ins with the law and two failed marriages. He released his memoir, "Not Dead & Not for Sale," in 2011.
The Stone Temple Pilots' latest album is their self-titled 2010 release.
The Associated Press contributed to this report.