Green Day's Billie Joe Armstrong opens up about addiction: Biggest celeb substance abuse shocker?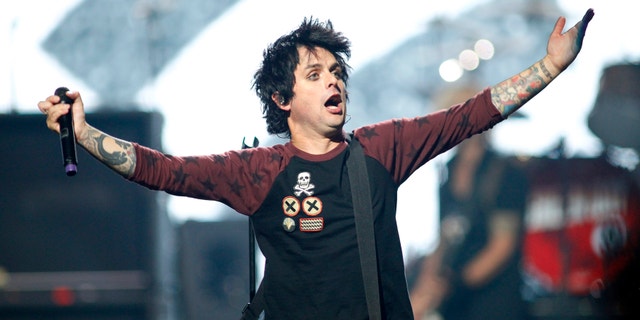 Another day, another celebrity addiction confession. "I couldn't predict where I was going to end up at the end of the night," Green Day frontman Billie Joe Armstrong tells Rolling Stone of the alcohol and prescription drug abuse that led him to rehab after his public meltdown last year.
Back in September, he smashed his guitar onstage and shouted, "I'm not f---ing Justin Bieber, you motherf---ers" at last year's iHeartRadio festival.
SODAHEAD SLIDESHOW: See the biggest celebrity substance abuse shockers.
But Armstrong's lifestyle seems to be more the rule than the exception in Hollywood. TMZ reported recently that Lindsay Lohan may have been drinking just before she crashed her Porsche last June. What happened to that "comeback" we've heard so much about?
While Lohan's misbehavior isn't exactly a surprise anymore, sometimes we don't see it coming — like when Eva Mendes checked into Utah's Cirque Lodge in 2008, reportedly for substance abuse issues. Or when adorable "Sixth Sense" star Haley Joel Osment pleaded no contest to one count of driving under the influence of alcohol and one count of possession of marijuana in 2006.
And it surprised many last year when Heather Locklear was hospitalized after she reportedly ingested a dangerous mix of alcohol and drugs.
Still other stars have overcome their demons — like seemingly squeaky-clean "Glee" star Cory Monteith, who told Parade he went to rehab at 19 to deal with substance abuse issues. And ex-Disney star Demi Lovato, who revealed that promoters used to give her drugs and alcohol "to stay 'up.'"
PHOTOS: See the latest celebrity pictures to hit the Internet.

From Billie Joe to Heather Locklear, let us know: Which celeb had the biggest substance abuse shocker?