Scarlett Johansson responds to backlash for new transgender film role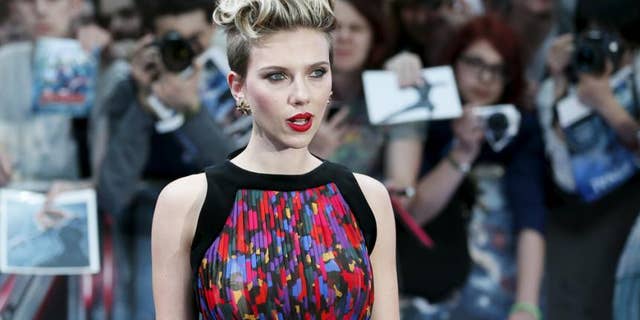 Scarlett Johansson has responded to critics after facing backlash for announcing that she is to portray a transgender character in an upcoming film project.
After news broke that the actress is slated to play a transgender character in the film "Rub & Tug," critics immediately flocked to Twitter to express their disapproval of Johannson's new role.
Though some defended her choice to take on the controversial role.
Following the criticism, Johansson released a statement obtained by Bustle, via a rep which read: "Tell them that they can be directed to Jeffrey Tambor, Jared Leto, and Felicity Huffman's reps for comment."
Johansson's comment referred to other actors and actresses who have been critically acclaimed for their portrayals as transgender characters in recent years.
In 2000, Hilary Swank won the Oscar for playing a female transiting into a male in the hit film "Boys Don't Cry," and five years later, Felicity Huffman portrayed a transgender man in the film "Transamerica."
Later in 2014, Jared Leto won the Oscar for his performance as a transgender woman dying of AIDS in "Dallas Buyer's Club," while Eddie Redmayne was nominated for his role of transgender pioneer Lili Elbe in "The Danish Girl."
According to Bustle, "Rub & Tug" tells the story of a transgender man, Dante "Tex" Gill, played by Johansson, who owns a massage parlor in Pittsburgh's underground sex industry in the 1970s.
But this isn't the first time the actress has been scrutinized for her film roles. Back in 2015, Johansson took on the role of an Asian character and was accused of white-washing the film "Ghost In The Shell." The film, which was based off a Japanese manga character, sparked a petition to recast her in the role.
Johansson addressed the backlash in a 2017 interview with Maire Claire and said that she "certainly would never presume to play another race of a person."
"Diversity is important in Hollywood, and I would never want to feel like I was playing a character that was offensive," she said before defending her decision to star in the film. "Also, having a franchise with a female protagonist driving it is such a rare opportunity. Certainly, I feel the enormous pressure of that — the weight of such a big property on my shoulders."