Sara Maldonado and Billy Rozvar End Marriage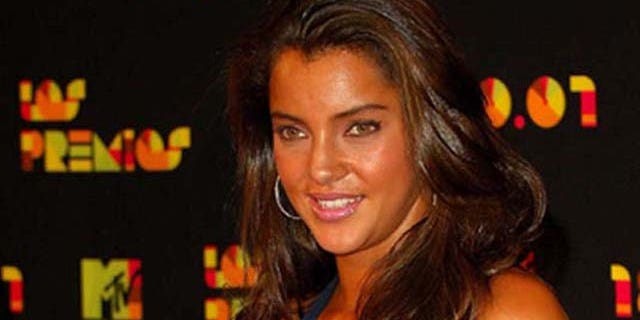 Yet another celebrity couple has called it quits.
This time it's telenovela star Sara Maldonado and her husband, Spider-Man: Turn Off The Dark" executive producer Billy Rozvar.
"Our lives have taken different routes and sadly our relationship has come to an end," Maldonando Tweeted early Tuesday. "I hope that you understand and that you can respect that."
Recently, Maldonado, 31, has been facing tough times. The actress received the news of her father's sudden death in Mexico last November while filming for the Telemundo production "Aurora," in which she co-stars with Eugenio Siller.
"My Father left to heaven today," Maldonado Tweeted at the time. "In the company of my family and friends we said goodbye with a lot of pain, but he will always live in my heart."
Maldonado and Rozvar wed on Dec. 13, 2007. The movie producer's new Broadway show, "Spider Man: Turn Off the Dark," has been under scrutiny lately when the safety of the cast has been questioned multiple times. Multiple actors have been injured on stage and some have even been hospitalized for concussions.
Off stage, the couple's marriage seemed to be falling apart, too.
"I'm unfortunately discussing my personal life [via twitter]," Maldonado said on her Twitter account Tuesday morning. "Thanks for your love and for giving me the strength to carry on. It is a difficult time."
Unlike his wife, Rozvar's Twitter posts showed a very different tone and mood. The producer has been Tweeting photos of his glamorous trip to Las Vegas, meeting celebrities and indulging in casinos.
Meanwhile, Maldonado is just planning to move on.
"A new day, a new opportunity to be happy and continue on enjoying what you have in life," Maldonado Tweeted Tuesday morning. "Going hard on the exercise, we need endorphins to feel happy and attractive, never let other people make you feel less than."
You can reach Alexandra Gratereaux at: Alexandra.Gratereaux@foxnewslatino.com
Follow us on twitter.com/foxnewslatino
Like us at facebook.com/foxnewslatino