Salma Hayek supports kidnapped Nigerian girls on red carpet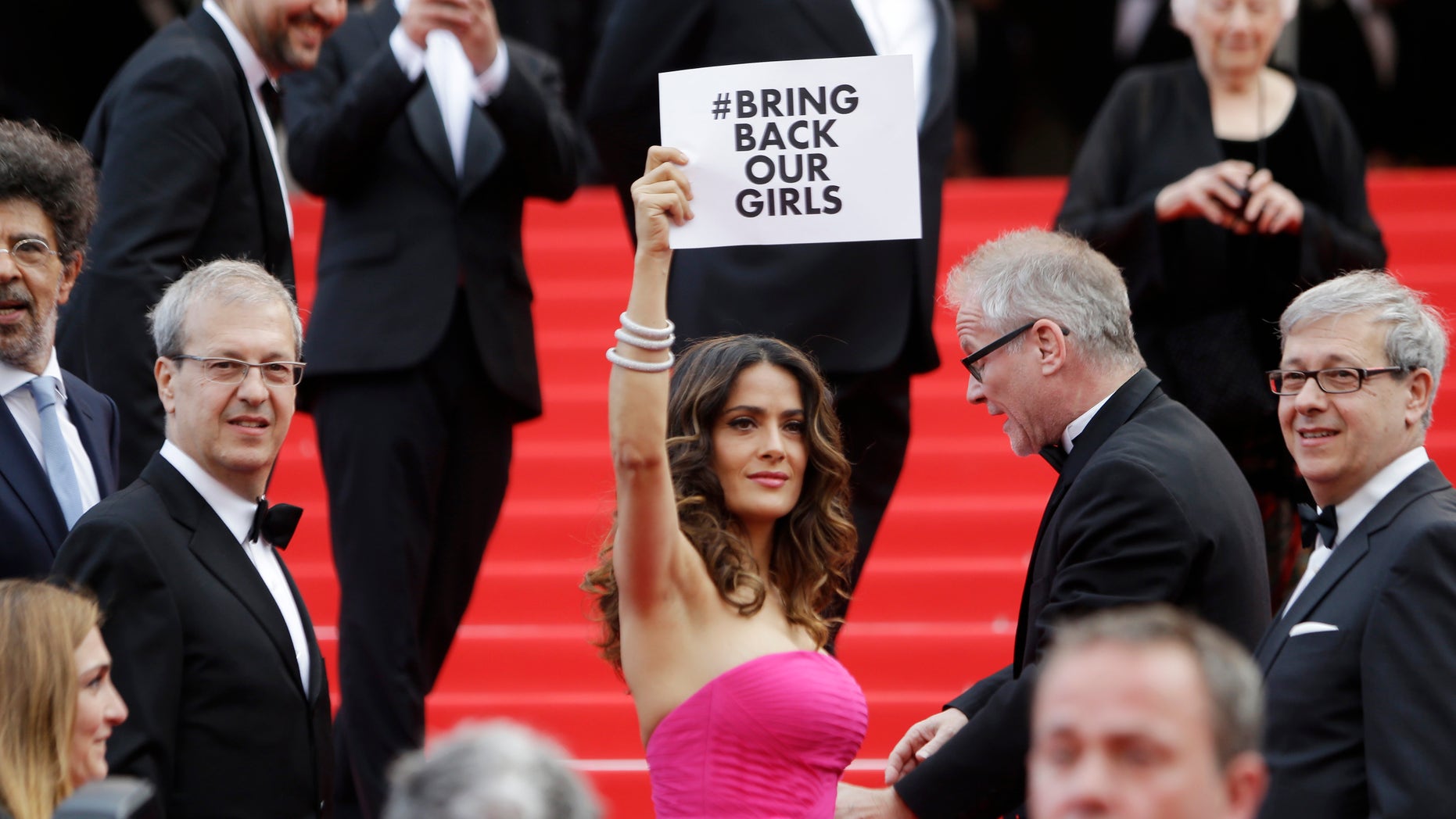 With a fuchsia strapless dress that accentuated her voluptuous figure, Salma Hayek was already guaranteed to turn heads on the Cannes red carpet.
So she used the opportunity to draw attention to a crisis — the kidnapping of more than 200 Nigerian girls. The Oscar-nominated actress carried a sign with the hashtag "Bring Back Our Girls" as she walked in front of a throng of cameras to a preview of her animated film "The Prophet" on Saturday.
The "Bring Back Our Girls" slogan has been used across social networks. Notable figures including U.S. first lady Michelle Obama have posed with the message to urge the return of the girls, taken hostage by the Islamic extremist group Boko Haram a month ago.
Hayek is not the only Cannes participant to use the media coverage to draw attention to a topical event. On Friday, the cast of the Turkish film "Winter's Sleep" held up signs with the hashtag Soma. Soma is the Turkish city where 301 people were killed in an explosion and fire in a coal mine, the country's worst mining accident.