Ryan Seacrest Could Be Out of 'American Idol' Hosting Gig This Year, Report Says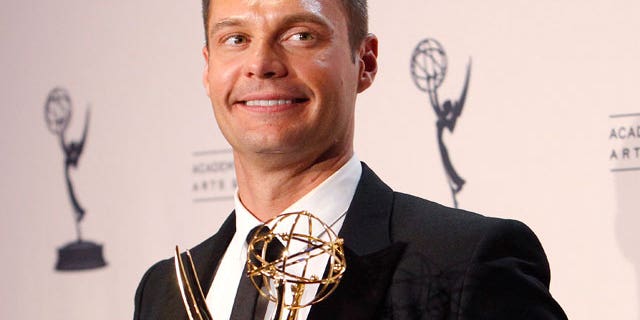 This could be Ryan Seacrest's final year hosting "American Idol."
Seacrest, who has been with "Idol" for all 11 seasons, is facing a likely pay cut from his expiring three-year, $45 million deal -- and could end up leaving the show if the money is not there.
"There's no way [show producers] Fremantle and CKx will continue to pay Ryan that kind of money when he can be replaced for $2 million to $3 million," a source told The Hollywood Reporter.
The "Idol" powers-that-be believe that the show could survive without Seacrest, much as it has continued to thrive since Simon Cowell left at the end of Season 9.
And Seacrest's biggest ally, "Idol" creator Simon Fuller, is no longer associated with the show, according to the report.
Should Seacrest leave, he has plenty of other options outside of his producing empire, which includes "Keeping Up With the Kardashians," and his other TV and radio work.
He has been rumored as a possible replacement for Matt Lauer on the "Today" show, should Lauer leave when his contract expires this year.
The 11th season of "American Idol" premieres on Wednesday, Jan. 18 on FOX.
FOX Broadcasting is owned by News Corp., which also owns the New York Post and NewsCore.