Ryan Adams reportedly investigated by the FBI over alleged sexual texts with underage girl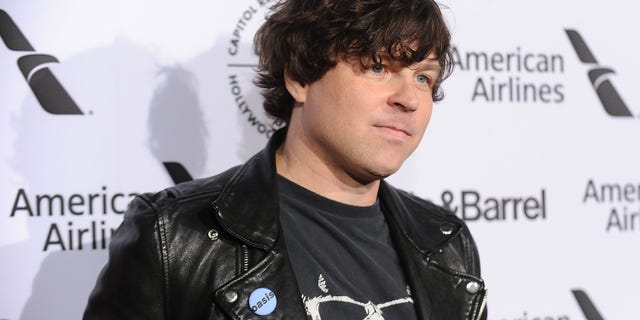 The FBI has reportedly opened an official inquiry into singer and songwriter Ryan Adams after a bombshell exposé alleged he exchanged sexually explicit text messages with a teenager.
As previously reported, Adams, 44, was the subject of a lengthy New York Times report in which several women, including his ex-wife Mandy Moore, described manipulative behavior, emotional abuse and sexual misconduct.
RYAN ADAMS SAYS HE DOESN'T REMEMBER MARRYING MANDY MOORE BECAUSE HE WAS ON SO MANY PAINKILLERS
Now, according to a follow-up report by the Times, the FBI has opened a criminal investigation into whether or not he had an inappropriate text relationship with a 14-year-old that allegedly continued until she was 16.
Adams has denied the allegations against him. Representatives for the FBI did not immediately respond to Fox News' request for comment
The person, identified in the exposé as Ava, is now 20 years old and claims she began talking with Adams in 2013 as a young fan and bass player. Authorities from the Crimes Against Children Squad will reportedly seek to interview Ava and those close to her that may have information about that time in her life. If her account is deemed credible, they will reportedly take further steps that could include a subpoena of her and Adams' cell phone records.
MANDY MOORE SPEAKS OUT AFTER RYAN ADAMS SEXUAL MISCONDUCT, EMOTIONAL ABUSE ALLEGATIONS SURFACE
Their correspondence allegedly began about music but eventually turned sexual, and Ava said that Adams exposed himself to her during Skype video calls. Adams reportedly questioned Ava's age, but didn't seem entirely convinced — Adams allegedly wrote to her in November 2014: "I would get in trouble if someone knew we talked like this."
Adams, through his lawyer, said while he communicates with fans, he "does not recall having online communications with anyone related to anything outside of music."
"If, in fact, this woman was underage, Mr. Adams was unaware," Brettler said. The Times, which reported Adams never met Ava, said they reviewed 3,217 text messages between the two that were sent over a nine-month period when she was 15 and 16.
CLICK HERE TO GET THE FOX NEWS APP
Also named in the initial Times report about Adams was "This is Us" star, Moore. She was married to Adams after meeting him in 2007 at age 23. She alleges that he used a series of manipulative tactics to discourage her from working with other managers and producers at what could have been a very pivotal time in her budding career.
Fox News' Nicole Darrah contributed to this report.