Russell Crowe shocks Hollywood crowd with coarse language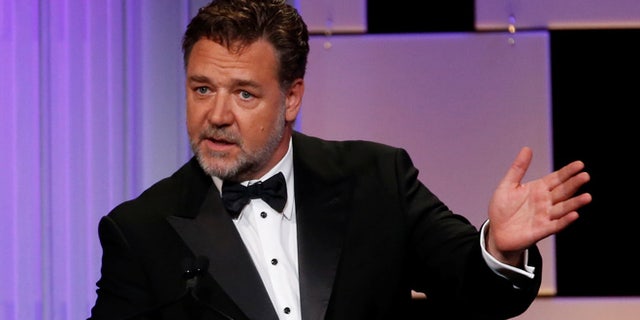 Russell Crowe shocked a Hollywood crowd on Friday night with his coarse language, reports Rob Shuter of naughtygossip.com.
Emceeing the 30th American Cinematheque Awards, the 52-year-old star opened the evening by announcing: 'All right, American Cinematheque, let's grab the night by the pu**y!'
The inappropriate remark appeared to make fun of recently leaked video of Republican Presidential nominee Donald Trump speaking crudely to Billy Bush during an "Access Hollywood" shoot.
The "Gladiator" actor also threw in some political humor.
'It's a huge year, so don't forget to vote... for the Academy Awards when that comes around,' he joked.
The evening which saw director Ridley Scott honored also drew other celebrities including Andy Garcia, Bradley Cooper, Matt Damon and Kristen Wiig.
The black tie affair was held in the International Ballroom of the Beverly Hills Hilton Hotel.