Rumer Willis has whiplash scare in rehearsal, dad Bruce pays her a visit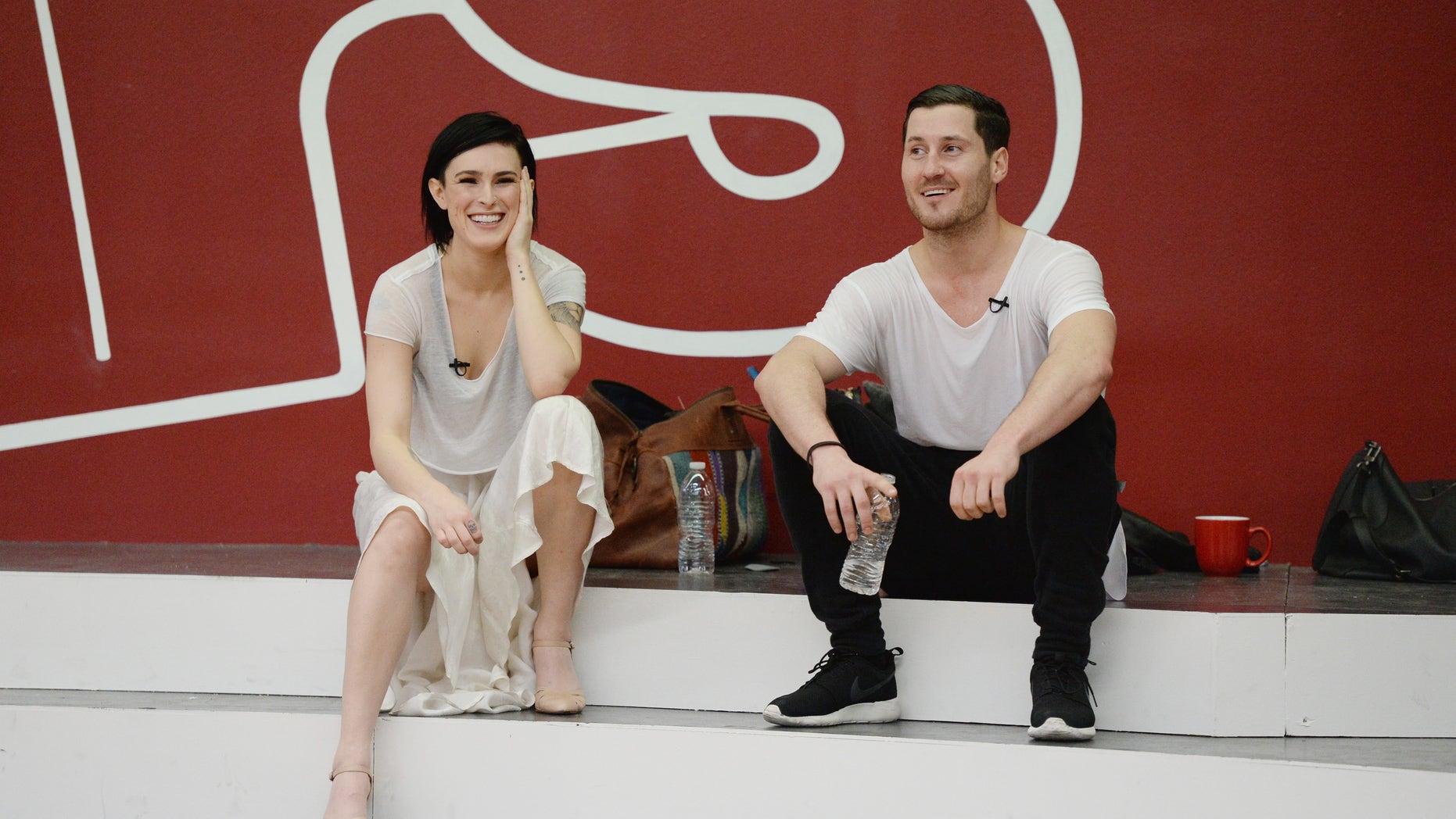 LOS ANGELES – It seems like Rumer Willis is headed to the "Dancing with the Stars" finale.
But she had to get past an injury scare in rehearsal—after her famous dad Bruce paid her a supportive visit.
Viewers saw all the Rumer drama on Monday's "Eras Night" on week seven of "Dancing with the Stars."
The stars were dancing to themes related to past eras and Rumer tackled a 1960s jive.
In footage aired on the show, her "Die Hard" actor father visited her rehearsal with partner Val Chmerkovskiy and told the cameras about Rumer's dance success, "I'm very proud. I love seeing her happy like that."
Bruce told the dance pair, "Keep doing what you're doing" and doubted he could ever do the grueling reality show: "I wouldn't make it."
After the show, Rumer told reporters rehearsing in front of her dad was "really fun. He's such a silly guy and to be able to have him come in when I don't get to see him that often, see what we do and the process of how it comes together…and how hard we work…was really cool."
But later (and not in front of Bruce!), the frontrunners were shaken when Rumer collapsed in pain in rehearsal after Chmerkovskiy appeared to dip her too hard, hurting her neck.
After the show, Chmerkovskiy told FOX411, "It was whiplash. When you're being tossed, your body's going miles an hour and you're exhausted…all you want to do is go home and rest. I should be more responsible and recognize when we're running on empty and it's time to call it a day. I didn't do that. I wanted to squeeze [in] one more run-through and that was the result."
Understanding Rumer said, "It looked a lot worse than it actually was. I'm totally fine."
She got a combined score of 37 for her jive plus the later "dance off" portion of Monday's competition against Chris Soules.
"The Bachelor" star Soules, who performed a 1940s style foxtrot with partner Witney Carson as a sailor heading off to war, got a solid score of 31 out of 40 with judges praising his improvement.
He told FOX411, "I pulled that off okay. I felt like I could be a sailor. If I wouldn't have been a farmer, I probably would have been in the army or something like that. My grandpa was a sailor; he was a Merchant Marine. This style of dance suited my strengths."
Soules said his "Bachelor" pick fiancée, nurse Whitney Bischoff, couldn't attend Monday night's show as she went back to her Chicago home "to catch up on some work things and get back to the real world a little bit."
But he'll need all the support he can get as his cast mate, singer Riker Lynch, earned a whopping score of 37 out of 40 for his 1920s-inspired quickstep with partner Allison Holker.
Lynch told reporters backstage that gymnast Nastia Liukin's dance partner, his cousin Derek Hough, who was injured last week while rehearsing for the "DWTS" 10th anniversary special (airing Tuesday night on ABC) could be back.
Pro Sasha Farber replaced Hough as Liukin's partner for Monday night, and their modern Charleston won a score of 38. Hough played a cameo in the dance.
"I love how he still incorporated himself in the dance, I thought that was awesome," Lynch said. "I think he's going to pull it together. I think they're going to come out and surprise everyone."
Meanwhile, flirty couple Robert Herjavec and partner Kym Johnson were shocked to make it through to week 8 on the strength of their 1980s Argentine tango that garnered 31 points. (Willow Shields was eliminated)
"We gotta take the good and make minor adjustments," the hopeful "Shark Tank" entrepreneur said. "Success is never a straight line."