Rosie Perez Settles Lawsuit with Law & Order: SVU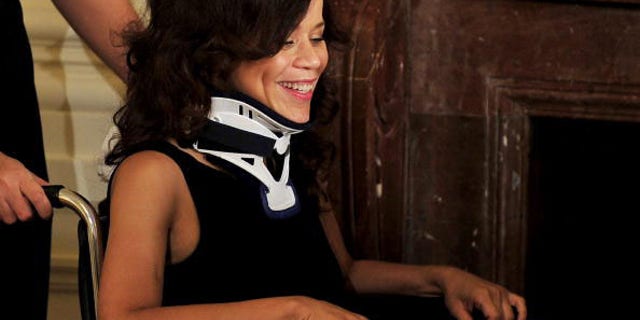 Puerto Rican actress Rosie Perez has settled a wrongful injury lawsuit with the popular television show "Law & Order: Special Victims Unit."
The 47-year old actress said she suffered serious injuries in her neck and back as well as nerve damage during a guest appearance on the show in 2009. The episode, entitled "Hardwired," involved a stunt scene where Perez was violently shaken by an extra.
After undergoing two surgeries that totaled over $75,000 and left Perez incapable of working, the actress filed a personal lawsuit against the show's producers.
According to the New York Daily News, Perez said she was negligently "grabbed, yanked, wrenched and manhandled" while filming the scene. In a 2010 interview with Entertainment Tonight, Perez compared the injuries to shaken baby syndrome.
Born in Brooklyn, Perez shot to fame in Spike Lee's 1998 film Do The Right Thing before being nominated for an Oscar in Peter Weir's 1993 film Fearless.
The suit, in which Perez had sought an amount that exceeds the sum of surgeries, was resolved this week under confidential terms, according to the actress' lawyer.
The show's production companies, Northern Entertainment & DDF Films, have not commented on the matter.
Follow us on twitter.com/foxnewslatino
Like us at facebook.com/foxnewslatino