Rose McGowan cancels appearances due to 'compounding factors' from Weinstein scandal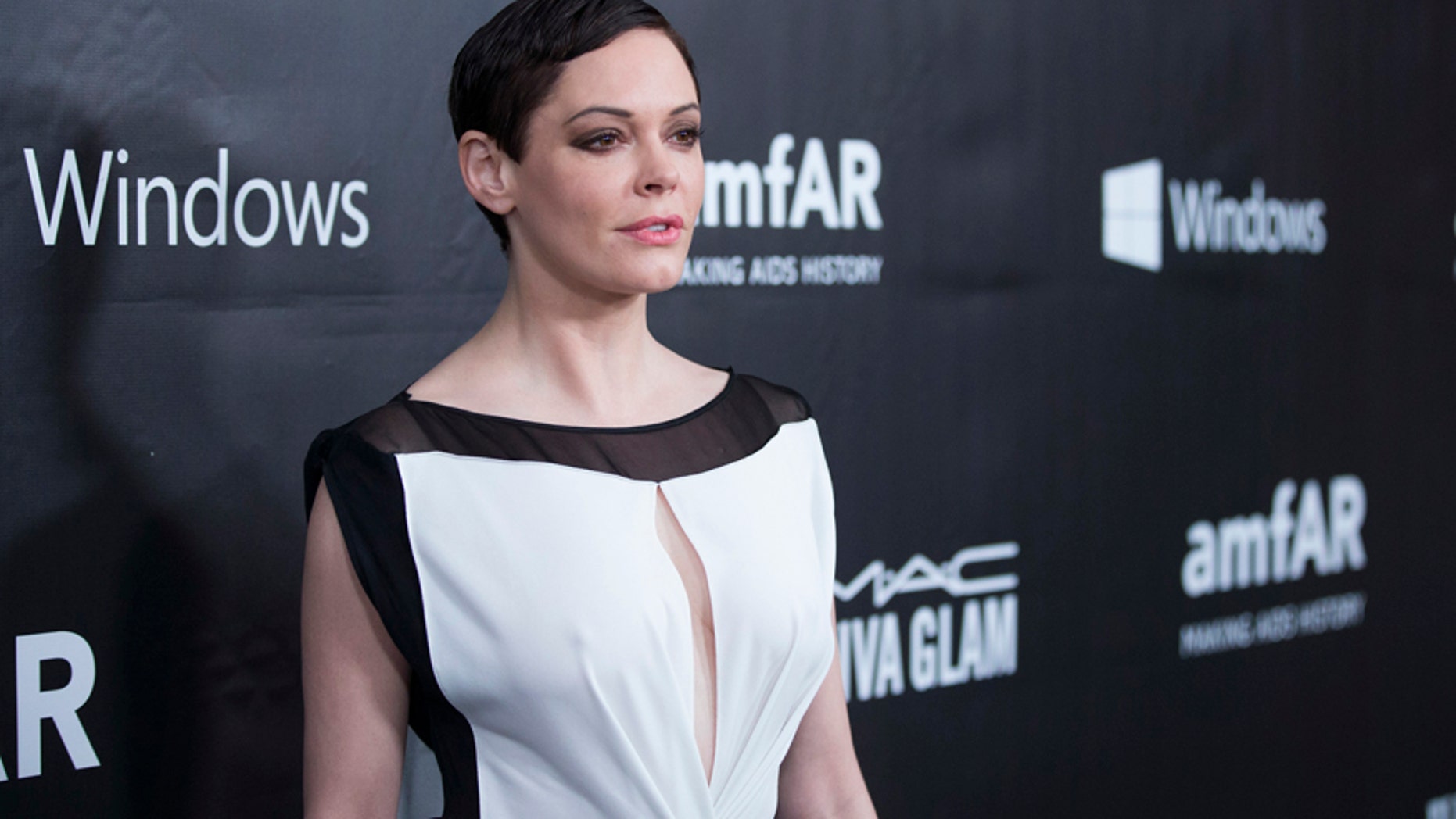 Rose McGowan canceled all future public appearances, including one at a Kansas film festival, on Wednesday due to "compounding factors" following the Harvey Weinstein sexual assault scandal.
Tallgrass Film Festival, where McGowan was set to receive the Ad Astra Award Wednesday night, announced the cancellations less than 24 hours before the actress was expected to greet fans.
"We are sorry to announce that Rose McGowan, this year's recipient of the Ad Astra Award tonight at the Scottish Rite Theater, has cancelled all upcoming public appearances due to compounding factors surrounding recent revelations in the Harvey Weinstein sexual harassment case," organizers said in a news release. 
Tallgrass Creative Director Lela Meadow-Conner also said in a statement the organizers "support her" and their thoughts are with her.
"We'll seize this opportunity to amplify her message and celebrate all the women filmmakers with works here at the 15th annual festival," Meadow-Conner said.
"The whole world is now aware, in large part due to Rose's efforts, about the rampant sexual harassment within the entertainment industry, and so in her honor, we have pulled together a panel of women filmmakers who will be attending the festival with their films, for a frank conversation, because the message doesn't stop here," she added.
McGowan has been extremely vocal about the scandal since a New York Times report revealed Weinstein paid off eight women who accused him of sexual harassment and assault, including the actress. She later wrote on Twitter, "HW raped me."
Several actresses, including Angelina Jolie, Cara Delevingne and Gwyneth Paltrow, have accused Weinstein of sexual harassment and abuse since the initial report.