Rose McGowan alleges Harvey Weinstein tried to pay her $1 million in hush money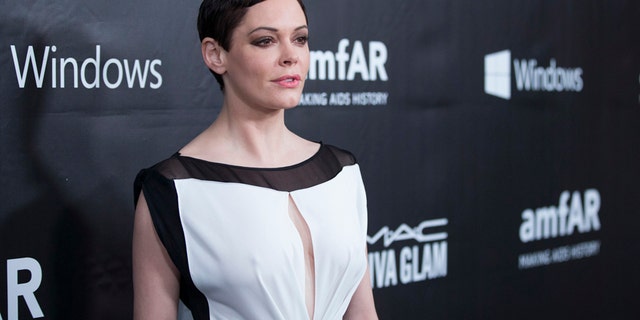 In the wake of the shocking revelations about Harvey Weinstein and his abuse of power against women who worked with him over the years, one more outspoken voice against him has been actress Rose McGowan. Now, the former "Scream" star is revealing that Weinstein attempted to pay for her silence just days before the news came out.
In an in-depth interview with The New York Times, McGowan admitted, through her lawyer, that someone close to Weinstein approached her with a very lucrative offer of $1 million in exchange for her signing a nondisclosure agreement. In other words, the star's lawyer is alleging that Weinstein wanted to pay her to keep quiet about his inappropriate actions, which McGowan has called rape on Twitter, before the Times opened the floodgates with its expose.
The incident that Weinstein was allegedly worried about happened in 1997. While attending the Sundance Film Festival, the actress met Weinstein at a hotel where she was instructed to go to his room. After a brief business meeting, McGowan says the tide turned and she was assaulted. She refused to give details about the incident, but has been public about reaching a $100,000 settlement with the now disgraced Hollywood mogul. However, that settlement did not include a confidentiality clause, which McGowan says she wasn't aware of until last year.
McGowan says that she was tempted to take the offer, but instead countered with a demand for $6 million in an effort to either gain a incredibly large sum from him, or simply annoy him.
"I figured I could probably have gotten him up to three," she told the outlet. "But I was like - ew, gross, you're disgusting, I don't want your money, that would make me feel disgusting."
She reportedly pulled her demand for $6 million and, instead, opted to keep her ability to speak publicly about the matter. Since the expose from the Times, a subsequent story from The New Yorker and countless other allegations from women who claim to have encountered Weinstein over the years, McGowan has been using her massive following on Twitter and support from fellow celebrities to be one of the more outspoken voices for change in Hollywood.