'Roots' actress Olivia Cole dead at 75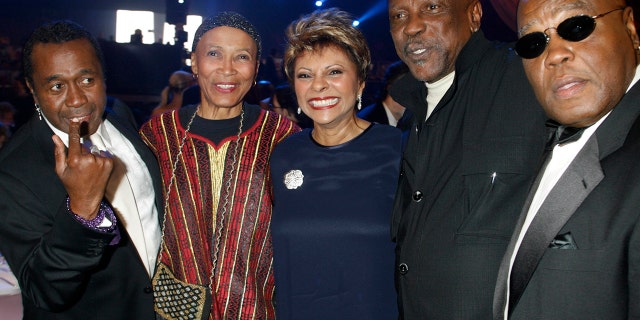 Actress Olivia Cole, best known for her performances in "Roots" and "The Women of Brewster Place," has died. She was 75.
Cole died Jan. 19 in San Miguel de Allende, Mexico, her agent, Susie Schwarz at SBB Partners, told Variety. Her cause of death is currently unknown.
"She was a very eccentric woman and a wonderful woman," Schwarz said of Cole, who didn't own a cell phone and shied away from technology.
Cole was born in Memphis, Tenn., and trained at the Royal Academy of Dramatic Art in London.
She won a supporting actress Emmy Award for her performance as Matilda in the 1977 miniseries "Roots." Cole also received an Emmy nomination for her lead performance as real-life presidential maid Maggie Rogers in "Backstairs at the White House."
In 1989, she starred alongside Oprah in the TV miniseries "The Women of Brewster Place," based on Gloria Naylor's book of the same name. Her television credits also include "L.A. Law" and "Murder, She Wrote."
In addition to her small screen career, Cole appeared in films like Ice Cube's "First Sunday" and 1978's "Coming Home." Her most recent performance was in Emily Mann's play "Having Our Say" at the Hartford Stage in Hartford, Conn.
Cole's mother also died recently and her ex-husband, actor Richard Venture, died in December.