Rodner Figueroa gets recognition from his former co-hosts after Emmy win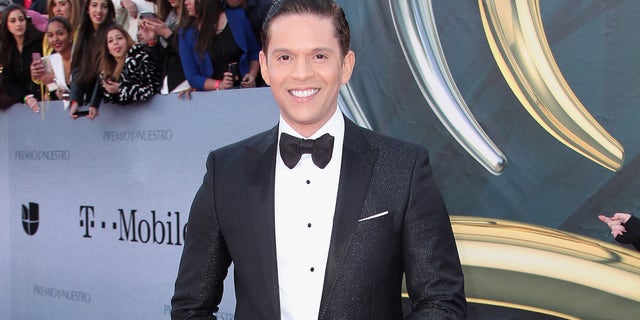 Rodner Figueroa's many years working on Univision's "El Gordo y La Flaca" ("The Fat Guy and the Skinny Girl") got recognized by his former long-time co-hosts during the Daytime Emmys earlier this week.
In a tweet, "El Gordo y La Flaca" host Raul de Molina shared his award with Figueroa, who was fired from his post last month.
"Congratulations @RodnerFigueroa as you were part of the program who won the #Emmy for @ElGordoyLaFlaca," he tweeted in Spanish.
On Instagram, co-host Lili Estefan honored and thanked her former colleague sharing a photo from last year of her and Figueroa along with Romeo Santos.
"I share this photo from the Romeo Santos concert at Yankee Stadium last year because it was this show that won us an Emmy nomination and we finally won," the Cuban wrote in Spanish. "Thank you Rodner Figueroa for wishing us luck and congratulating us. We share the award with you my 'flaco bello.' Kisses, thinking of you."
Figueroa took to social media as well to show his gratitude to "el gordo" and "la flaca," thanking them both for their mention.
Figueroa was fired from the Univision show in March after a controversial comment regarding First Lady Michelle Obama. He has adamantly denied being racist and claimed the network used his comment as an opportunity to fire him and ruin his career.