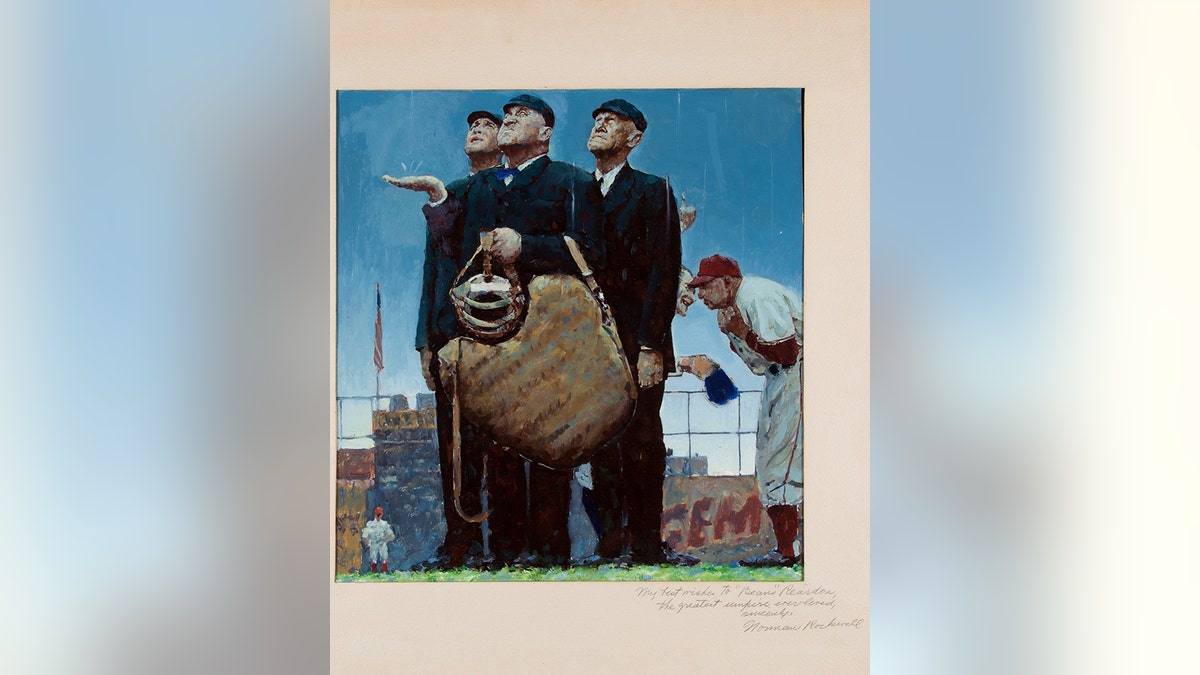 One of Norman Rockwell's baseball-themed renderings sold at auction for $1.6 million.
The Texas family who put the work up for auction thought they just had a print of the work before they had it examined.
Gene Sprinkle, 74, told Reuters his nephew suggested they have the work evaluated. It is addressed to umpire John "Beans" Reardon, who is featured in the piece.

"We always thought it was a print, but we hung it over our fireplace because it was signed by Norman Rockwell to Beans Reardon," Sprinkle told Reuters.
The painting was a study, or a preliminary work, for Rockwell's "Tough Call."
It shows three umpires looking skyward pondering whether to call a game because of rain. It's arguably the most recognizable of Rockwell's baseball works.
Heritage Auctions says the painting sold Sunday in Dallas to a buyer who wants to remain anonymous.
The final painting is in the possession of the Baseball Hall of Fame in Cooperstown, New York.
The Associated Press contributed to this report.