Robert Wagner Gets Candid About His Star-Studded Love Life and Secret Affair With a Hollywood Star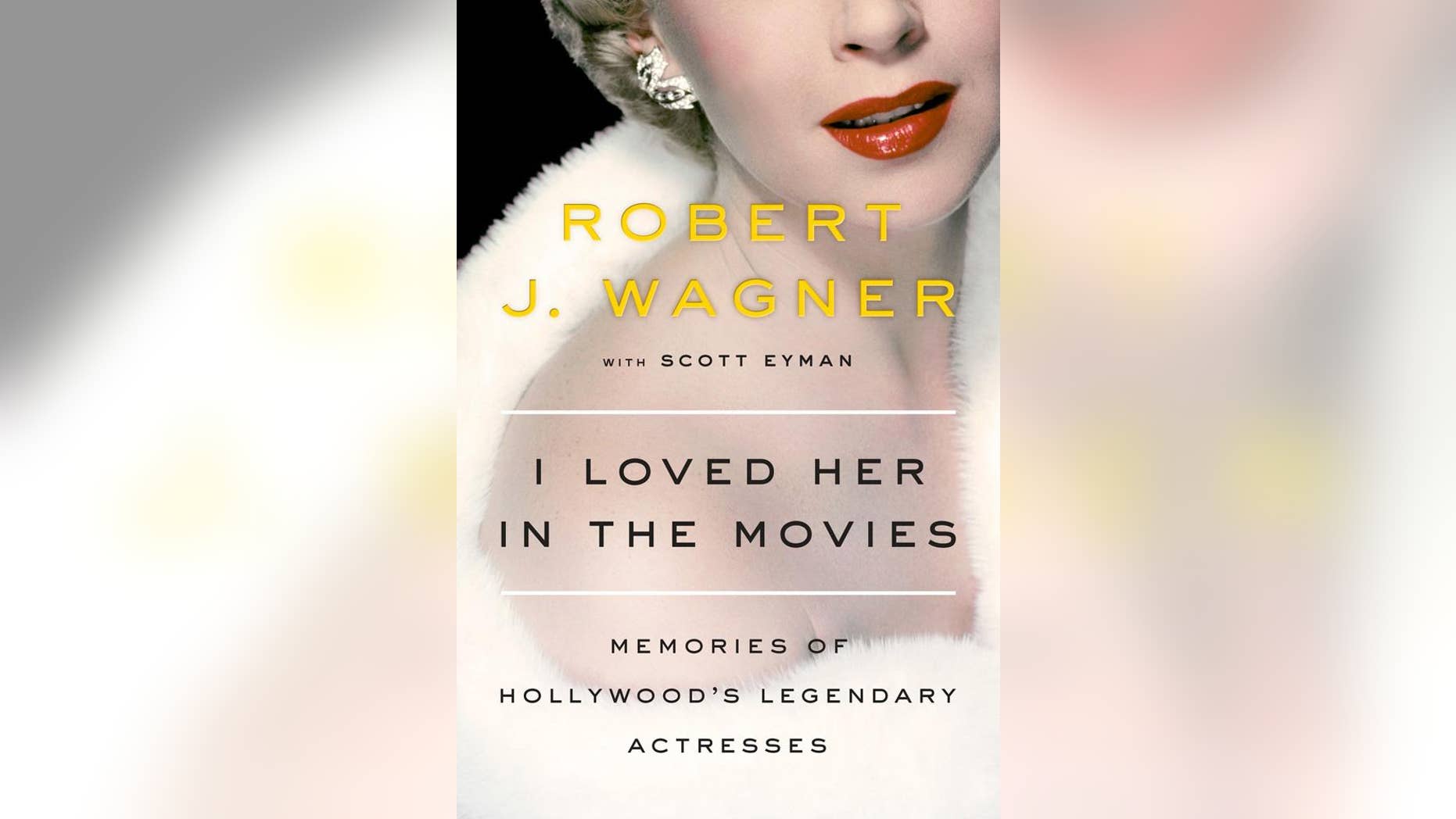 When Robert Wagner and longtime collaborator Scott Eyman decided to team up once again to explore the lives of Hollywood's greatest and most titillating actresses, everyone was on board — including the two very special women in their lives.
"Our wives loved the idea! That was one of the things that kicked us into writing," explains Wagner of what prompted him to write his latest book, "I Loved Her in the Movies."
However, the 86-year-old actor wasn't interested in rehashing old tales of fellow icons, like Audrey Hepburn, Sophia Loren, Elizabeth Taylor, Marilyn Monroe, or even Natalie Wood, the star he would marry twice — in 1957 and again in 1972 — until her tragic passing at age 43 in 1981. Wagner, whose own career has spanned over 60 years, has had the lasting luck of working with, befriending, and even romancing some of the most beloved leading ladies in film, and he was ready to share his intimate encounters with curious fans.
"I Loved Her in the Movies" is more than just another memoir, but rather an engaging love letter to the women who have captivated hearts all over the globe, and even to this day. Both fans of Hollywood's Golden Age and readers eager to explore Wagner's many personal relationships are in for a treat, because the actor himself still has plenty to say.
Fox News Magazine spoke exclusively with Wagner about his new book, his surprising encounter with Marilyn Monroe, his affair with an older star, and what he really wants the world to remember about his late wife Natalie Wood.
FNM: You've had the honor of working with some of the greatest actresses of all time.
RW: I'll say!
FNM: Who surprised you the most and why?
RW: God, I never thought of that … I mean, every one of them had a special feeling and attitude about them. I was surprised that I had the chance to know some of them more personally, as opposed to just knowing their screen image, you know? Like Bette Davis. She was much different off-screen than she was on. I was surprised by that, but I wasn't too surprised in terms of working with them, because I was just concentrating more on the relationship and part I had with my character in whichever film I was involved with. But the characters that these women played were so different from who they really were off-stage. That surprised me for sure.
FNM: You've mentioned how you loved working with Audrey Hepburn, Sophia Loren and Elizabeth Taylor. Aside from their beauty, what was it about these women in particular that drew you in, even after the cameras stopped rolling?
RW: They're such special women with wonderful personalities. They possessed great humor and a wonderful zest for life. I mean, they just drew you in without even trying. They were extraordinary women to work with. They worked so hard and gave up so much to have a commitment of being a leading lady in a movie, which would cost over a million dollars to make today. They had to be there for that, be responsible for the success of the film, and then be a lover and mother off stage, create a home life … I think it's so difficult for women. I mean frankly, I think it's difficult for women in general, even outside of motion pictures. But … I think these women gave up so much to be the icons that they are today.
FNM: You did a screen test with Marilyn Monroe. How did you manage to not fall in love with America's most famous sex symbol?
RW: I did two screen tests with her. Yes, it was very difficult. But we were all young and just starting off in the business. We were filled with so much joy and hope for our careers, and dreams for our lives. She had a wonderful sense of humor. She was an absolutely marvelous girl. She was just fabulous. But yes, it was hard.
But also, so much has been written about Marilyn. Everything in the world that you could possibly think of has been written about Marilyn. I wanted to explore the other side of that. When I knew her, she was young. We were just starting in Hollywood. We had hopes and dreams of just being accepted by the film industry, by the public, and just being stars, like many of our own idols. I caught that part of her life and she was so honest and so direct about her dreams … her humor was also so fantastic. That's what I remember best about her. I was lucky to get that.
FNM: You also had a brief affair with Barbara Stanwyck.
RW: Well, it wasn't so brief. It wasn't a brief affair. It wasn't brief at all. I fell in love with her. She was one of the most wonderful things that could have ever happened to me. She was such a generous, caring, loving person and … thank God I had that fortune of being able to have that time with her because she was such a special and wonderful woman. I've carried a lot of her with me in my life.
FNM: What caused that relationship to—
RW: What caused it? What kind of a question is that? What causes a romance? I mean we were just two people who happened to be at the right place at the right time! If it would have happened today … we would have been together for a long time. But at that time, a younger man and an older woman was not a very acceptable situation.
FNM: Is there anyone else you wished you would have romanced?
RW: No … I don't think so. I mean, I've been so lucky with women in my life. I've been so fortunate with my relationships.
FNM: I know you must have many, but could you describe your favorite memory with Natalie Wood?
RW: Oh God, I do have many. You know, Natalie was such a special, marvelous woman and we found each other twice in our lives … how lucky I was. I just had such wonderful times with her. We have our daughter and we were very lucky to have that happen to us. She was just a marvelous, marvelous light. My light and the light for our children. She was just such a special person.
FNM: What's one thing you'd want the world to remember about Natalie?
RW: Well, you know my daughters have written a book about their mother. It's a tribute to her, and they said such wonderful things about her in that book … You know, so many people grew up with Nat. She was one of the most special women that I've ever met, obviously.
FNM: What was your impression of Joan Crawford?
RW: Well, she was bigger than life. I've seen her on the screen for a long time and my jaw just dropped when I first saw her. She was a very nice person who was very dedicated to her profession. She was another one of those ladies who gave the world so much in her lifetime. I liked her a lot. You knew where you stood with her, you know?
FNM: What do you hope readers will ultimately get from "I Loved Her in the Movies"?
RW: I hope that they get that this book is a tribute and an accolade to these marvelous women that gave us oh-so much. That what's I wanted to present to the people who will be reading it, as well as get an understanding of what some of their lives were really like beyond the cameras. I'm so thankful to have met these women. If it weren't for the chance to work with them, I probably wouldn't be where I am today.