Rob Lowe Calls Miramax Deal 'Exciting New Chapter' in Long Hollywood Career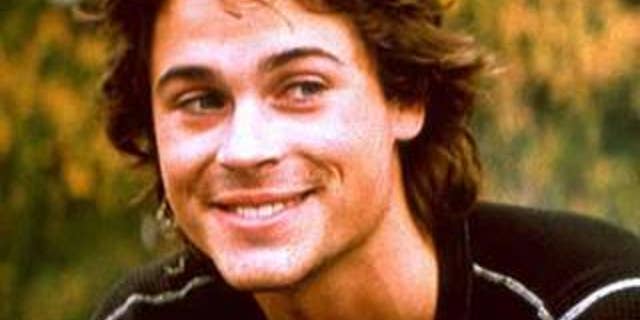 With a career in show business spanning over 30 years, veteran television and movie actor Rob Lowe announced last week that he has made the transition from Hollywood heartthrob to studio mogul. Now slated as a "creative partner" at Miramax Films, it seems Lowe has big plans for the company's future.
"The acquisition of a classic brand like Miramax is an exciting first step in my partnership with Tom Barrack and Colony Capital. This represents an exciting new chapter for me," Lowe said in a statement to FOX411.com.
However, when asked what Lowe's "exciting new chapter" might entail, a rep for Colony Capital told FOX411.com, "Rob Lowe is a partner of Colony Capital in the deal, and that is all we will say for now. The deal hasn't closed."
This new, behind-the-camera endeavor for Lowe comes as the result of The Walt Disney Company selling Miramax Films to a group of investors for $660 million. Alongside Barrack and Lowe, additional partners of "The New Miramax" include construction magnate Ronald Tutor of Filmyard Holding.
The investors put down a nonrefundable deposit of $40 million with Disney last Thursday, and the deal could be secured as early as September 10th.
Lowe's career as an actor began in the late 1970s. His breakout role occurred in 1983, when he starred as Sodapop Curtis in the film adaptation of "The Outsiders" alongside Emilio Estevez. Lowe and Estevez teamed up two years later in "St. Elmo's Fire" which solidified Lowe as the leader of Hollywood's "Brat-Pack."
The blue-eyed actor went on to earn a Golden Globe nomination in 1987 for his portrayal of an intellectually disabled character in "Square Dance." In addition to roles in "Tommy Boy," the "Austin Powers" films, and most recently, "The Invention of Lying," Lowe is perhaps best known as "Sam Seaborn" from the long-running television drama, "The West Wing."
So will Lowe be able to translate his onscreen appeal into being a successful studio executive?
"As a long-time actor, Lowe knows what is crucial in making the difference between a film being 'superb' versus just 'good,'" Hollywood producer Nathan Folks explained. "Thus, an actor develops great insight from being where 'the rubber hits the road' because he takes into account the production and direction culminated over the years into a final product. Rob will make a great asset to Miramax."
Matt Atchity, Editor in Chief of movie review site Rotten Tomatoes, anticipates Lowe will be playing an active role in the development and fruition of future film projects.
"In the beginning, it's going to be a lot of introductions with the people he's working with and the people he knows, trying to get projects started. It'll be along the lines of introducing writers and producers he knows to directors he knows and vice versa, and just getting people in rooms together and brainstorming," Atchity said.
"He might be reading scripts, or he might be going down to sets. It doesn't sound like he will be giving up acting so I can't imagine he will be a steady fixture on sets, but by the same token, he has worked for over 30 years in the industry and he has experience as a successful actor and knows what's going on, on both television and movie sets," Atchity continued. "He easily could be down on the set to make sure things are happening correctly."