Rihanna and Chris Brown's basketball party reunion fuels reconciliation rumors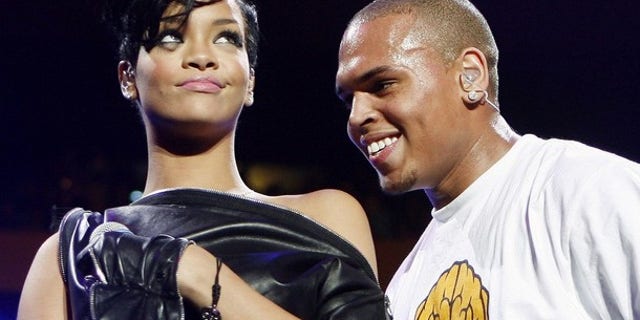 Rihanna and Chris Brown were seen watching a Miami Heat game together this past weekend, sources tell the New York Post.
The two watched the game at Jay-Z's 40/40 club in New York. RiRi arrived in a cab and joined her family. Brown arrived separately, but later joined her party's private room. They were accompanied by her grandfather and cousins.
"They sat on the same couch...There was no sign of his girlfriend [Karrueche Tran]," a source tells the New York Post.
"Everyone in the business assumes she and Chris are getting back together, and it is only a matter of time before they'll be more public about it," another source said.
This is the third time Rihanna and Brown have been seen together over the past two weeks.
On Saturday, the two were spotted with in separate parties at the New York City nightclub, SL. Though the two kept their distance, reports say that they "both kept an eye on each other" and Brown even sent over two bottles of champagne worth over $2000.
The two friendly encounters happened after an incident many claim sparked the reconnection.
On June 3, Chris Brown was partying with girlfriend, model Karrueche Tran, at the Greystone Manor nightclub in West Hollywood when Rihanna and her party, including comedian Kevin Hart, sat at a nearby table.
Despite their recent recent romantic links, they reportedly exchanged dirty looks at Greystone.
"Rihanna was escorted to the bathroom multiple time and walked by Chris' table each time, not even batting an eyelash," a source told Page Six.
The two have remained distant, but friendly to the public eye since their infamous domestic dispute in 2009, the Post reports.
"It's like she is testing the water — first they work on music together, then they hang out in a friendly way, so the public won't be completely shocked when they step out together publicly.
Click for more at the New York Post.