'Rick and Morty' co-creator Dan Harmon apologizes after offensive child rape parody video resurfaces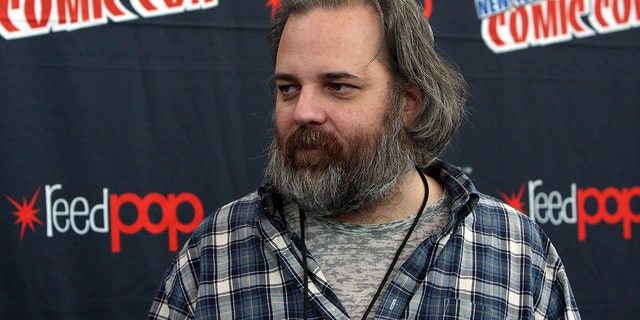 Dan Harmon, the co-creator of Adult Swim's "Rick and Morty," issued an apology alongside the network for a video that recently resurfaced that contains some disturbing and offensive content.
While promoting the fan-beloved science fiction series, which recently got picked up by the network for 70 more episodes, at the 2018 San Diego Comic Con, the video Harmon made in 2009 titled "Daryl" reemerged online and began to be passed around by fans and critics alike.
In the video, Harmon begins by flippantly warning viewers that the content is explicit and offensive. He jokes that the skit is a "pilot" made in cooperation with Showtime. It's meant to be a mock version of the network's hit serial killer drama "Dexter" but in Harmon's version, he's a rapist who targets babies.
The video depicts a partially nude Harmon rubbing his genitals on a baby doll, which prompted many to suggest that the 45-year-old creator of "Community" was making light of child rape.
"In 2009, I made a 'pilot' which strove to parody the series 'Dexter' and only succeeded in offending. I quickly realized the content was way too distasteful and took the video down immediately," Harmon said in a statement (via Deadline). "Nobody should ever have to see what you saw and for that, I sincerely apologize."
In a separate statement, Adult Swim acknowledged Harmon's wrongdoing but noted that the video was posted almost a decade ago and that he did his best to rectify the situation back then. It stopped short of reprimanding him or giving any suggestion that he would be removed from "Rick and Morty."
"At Adult Swim, we seek out and encourage creative freedom and look to push the envelope in many ways, particularly around comedy," an Adult Swim spokesperson told Deadline. "The offensive content of Dan's 2009 video that recently surfaced demonstrates poor judgment and does not reflect the type of content we seek out. Dan recognized his mistake at the time and has apologized. He understands there is no place for this type of content here at Adult Swim."
Harmon has deleted his Twitter since the controversy, prompting many to speculate it was a direct reaction to the video resurfacing.
This isn't the first time this year that Harmon has issued a public apology. In January, he was called out on Twitter by a writer he worked with on "Community."
Megan Ganz, whose credits include "Modern Family," "It's Always Sunny in Philadelphia," "Last Man on Earth" and more, called Harmon out for his previous behavior while they worked together. Harmon took to his weekly podcast, "Harmontown," to explain his behavior and apologize for the way his feelings for her affected their work environment.
"And so I did the cowardly easiest laziest thing you could do with feelings like that and I didn't deal with them, and in not dealing with them, I made everybody else deal with them," he said. "Especially her."
Ganz later accepted his apology.
Harmon isn't the first public figure to be taken to ask over resurfaced content this week. "Guardians of the Galaxy" helmer James Gunn will not return for the third film in the Marvel franchise after old tweets were dug up in which he jokes about rape and pedophilia.
Gunn responded to the backlash in a series of tweets in which he claimed he was a "provocateur" who made "jokes that were outrageous and taboo" and addressed the situation without issuing a new apology – claiming he has apologized in the past.