Richard Gere says Donald Trump has 'no beef,' lacking substance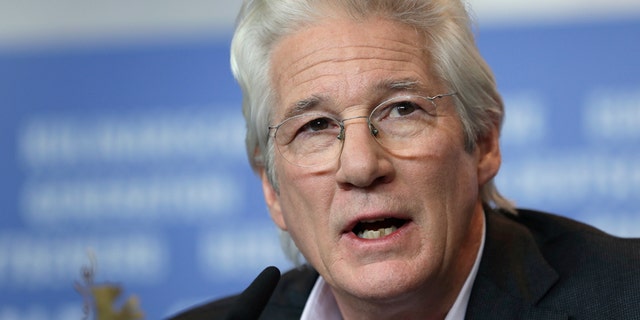 When it comes to Trump, Richard Gere wants to know "where's the beef?"
Gere says U.S. President Donald Trump lacks substance, likening him to a burger without the filling.
The actor, who's in Berlin promoting his new film "The Dinner" about a politician facing tough personal and moral choices, says Trump "has pushed it to the limit."
In an interview Friday with The Associated Press, Gere quoted the 1980s television commercial in which a fast-food chain customer asks "where's the beef?" when handed a giant hamburger bun.
Speaking of Trump, Gere said: "with him, there's no beef there, there's no protein, there's no center, there's no resonance."
The star of films such as "Pretty Woman" and "An Officer and a Gentleman" later told an audience at the Berlin Film Festival that Trump had made people fear refugees by equating them with attackers.
The Associated Press contributed to this report.