Ric Flair's daughter, Charlotte, poses nude for photo shoot
Charlotte Flair is stripping down for her latest photo shoot.
On Monday, the daughter of 16-time pro wrestling world champion, Ric Flair, shared pictures from her ESPN shoot for the magazine's 2018 Body Issue.
"If you would've asked me almost six years ago that I would be wearing a robe and one of the athletes in the @espn #Body10#BodyIssue I would have said no way!" Flair whose real name is Ashley Fliehr, captioned a photo of herself completely nude with the exception of footwear as she bends over backwards.
PHOTOS: CHARLOTTE FLAIR'S HOTTEST SHOTS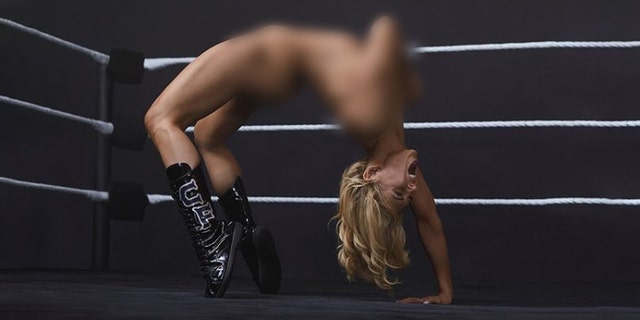 Continued Flair: "I've always enjoyed this issue the most because I admired and looked up to the athletes who were sending the message 'strong is sexy.' The women in the @WWE have fought tirelessly for years now to be considered more than just 'eye candy,' more than just an 'attraction,' but for opportunities to show the world we are athletes and show stealers just like the men anywhere."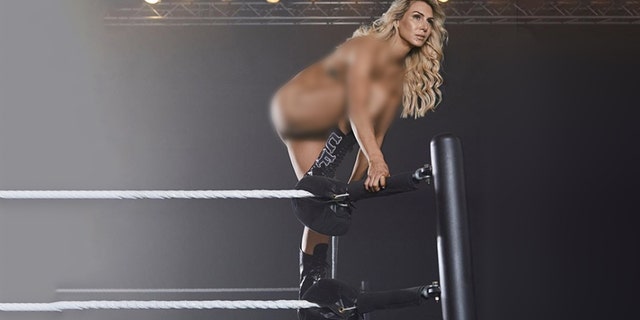 "I'm on a mission and one of my bucket list goals was to have the opportunity to be in this issue so it's one part pinch me moment and second part another reason why the women's evolution is continuing to make an impact on all fronts around the world," she added. "Being able to feel strong, sexy and comfortable in my own skin is empowering and I hope this helps others to feel the same."
In a separate post, Flair is pictured climbing on the ring ropes. "Woooo! I've had bad dreams before where I went out to perform and forgot my gear!!" she captioned the photo.
Flair, admits that although she wanted to follow in her dad's footsteps, she wanted to do it on her own terms.
"I do want to carry on my dad's legacy, but I also want to carve out my own path," the 32-year-old said of her famous father.
"I have to work harder, I think, just because I do have that last name," explains Charlotte. "I don't want people to think that's why I am where I am in this industry. I put in the time, and I want to be just as good as my dad was."
For the SmackDown Superstar, her father is her role model.
"I idolize my dad because he was such a hard worker," gushed the seven-time championship winner.
"Yes, he has a larger-than-life character, and he is Ric Flair inside the ring and outside of the ring. But growing up, he was just Dad to me," continued Flair. "He wouldn't let me leave the table unless I finished my spaghetti."