'Revenge' star Emily VanCamp no girlie girl; likes fishing, getting 'down and dirty'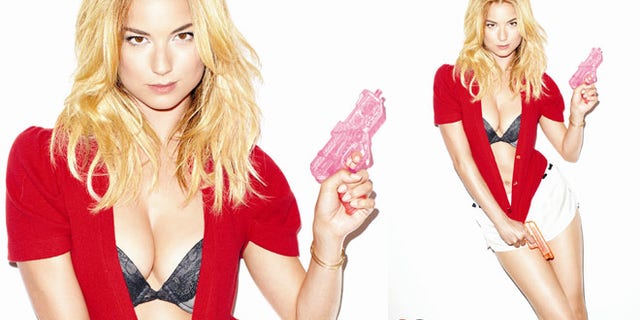 NEWYou can now listen to Fox News articles!
Emily VanCamp is back for season two of the hit ABC series "Revenge."
While her character is known for Bourne-style butt kicking and has a penchant for arson, all while looking like she's straight out of Hamptons magazine, VanCamp told GQ magazine she's just a simple Tomboy at heart.
On playing her character in 'Revenge'...
"Yeah, I always feel like I'm playing a character when I'm in a beautiful dress, with my hair coiffed. I like getting down and dirty. It's really fun. There's nothing better than setting an asshole's house on fire. It's those moments when I think "I love my job!"
On being a self-professed tomboy...
"Definitely. I did ballet, which taught me how to be poised and graceful, but still, to this day I'd rather be fishing than going to some glamorous party. It's so therapeutic."
On how awesome Canada is...
"Yeah, I miss it a lot. It's so quaint, and there's never some weird person hiding in the bushes in my hometown. I could see myself moving back. It's just so mellow."