Revelation of disgraced Matt Lauer's 'secret door button' raises eyebrows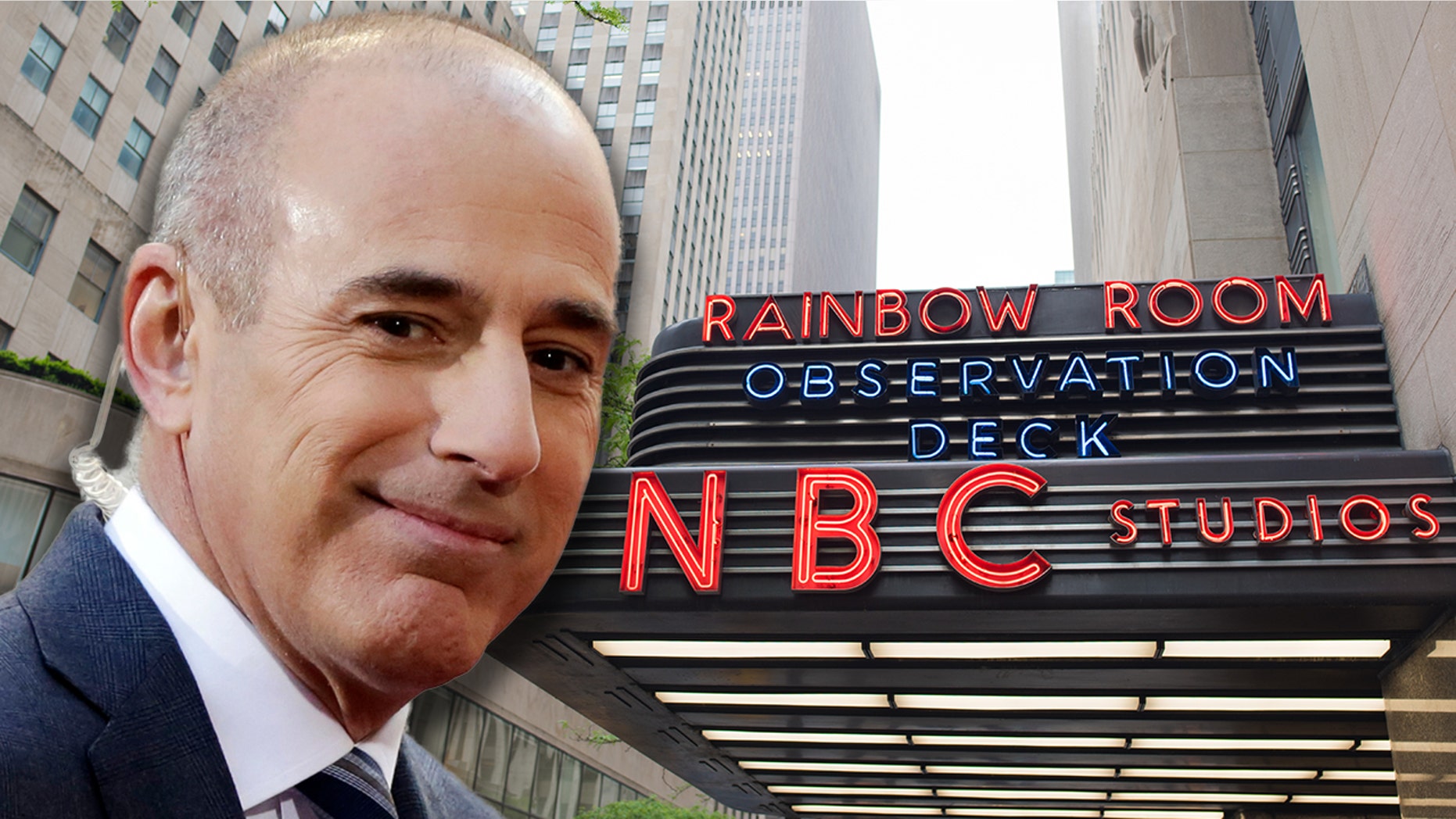 NBC News fired "Today" co-anchor Matt Lauer for inappropriate sexual behavior hours before Variety published the results of a two-month investigation tying the morning show star to various levels of alleged sexual harassment.
Once Variety's bombshell hit the internet, the salacious details included one detail that caught fire on social media: According to Variety, Lauer's private office at storied 30 Rockefeller Plaza contained a secret button that could essentially turn that office into a secret sex lair.
"His office was in a secluded space, and he had a button under his desk that allowed him to lock his door from the inside without getting up. This afforded him the assurance of privacy," Variety's Ramin Setoodeh wrote.
An NBC insider confirmed the existence of the button to Fox News.
The NBC insider added that Lauer's secret button wasn't the only one at NBC's 30 Rockefeller Plaza headquarters. A similar button exists — or at least recently existed — in the office of the "Today" show's executive producer. The button, located under the executive producer's desk, would cause the door to the cavernous office to swing shut and click closed. The mechanism was actually a "door opener", a remote controlled device that would automatically open or close a door (and thereby lock if the door knob was "locked"). Such mechanisms currently retail for about $250 to $575 and the key fob or remote control retails for another $30.
This mechanism was not viewed by NBC staff as a tool for inappropriate behavior, the insider said. "It was more of a gimmick, an ego thing so the EP didn't have to get out of his desk to close his door for a private conversation."
For Lauer, however, his button allowed him immediate privacy. Lauer's modest 30 Rockefeller Plaza office had no windows looking onto the inside of the building — its only windows looked outside, onto Rockefeller Plaza.
The office, minimally furnished in grey, and with black and white photos on the walls, was dominated by a long couch.
Citing "two women who were sexually harassed by Lauer," Variety wrote that the secret button "allowed him to welcome female employees and initiate inappropriate contact while knowing nobody could walk in on him."
The New York Times reported late Wednesday that one of the women who recently came forward with accusations against Lauer said the two had sex in his office in 2001 after Lauer "summoned her" to the office. "She told the Times that she felt helpless because she didn't want to lose her job, and that she didn't report the encounter at the time because she felt ashamed."
The "Today" offices have undergone renovations since 2001 and it's unlikely the secret button was installed in Lauer's office at that time.

NBC News did not respond to requests for comment about the alleged secret button.
Lauer's button quickly became a hot topic on social media and people seemed both confused and shocked by the revelation. "That's super-villain-level creepy," Free Beacon writer Stephen Gutowski tweeted, while LGBTQ rights advocate Amy Siskind wondered, "Why would NBC agree to put this button under his desk?"