Report: Paulina Rubio & Nicolas Vallejo-Nagera are Getting a Divorce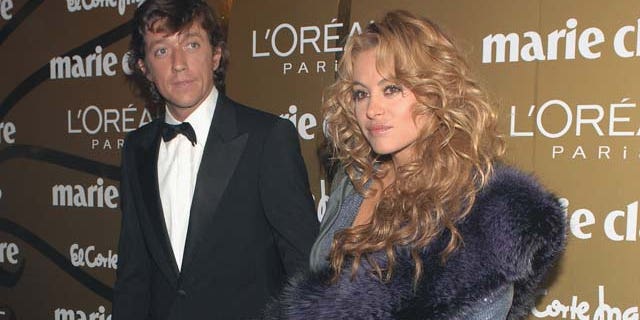 It's splitsville for Paulina Rubio and Nicolás "Colate" Vallejo-Nágera, according to Espejo Público, a show in one of Spain's most important Television chains, Antena 3.
According to Espejo Público, sources close to La Chica Dorada and Nágera told the show that the couple did not spent Christmas together. A somber Nágera, a wealthy public relations executive from Spain, was allegedly vacationing during the holidays in the Dominican Republic with his son and sister, Samanatha.
Rumors were swirling when Nágera attended the wedding of Jose Maria Aznar Jr., without Rubio last month.
Espejo Público said Nágera has been seen flirting with a young blonde at the wedding and that the relationship with Rubio "was very broken down."
As of now, Espejo Público says Nágera will not be packing his bags back to Spain, but will be sticking around in Miami to be near his son.
A few months back a judge ruled that Rubio should be tried on charges of disorderly conduct and resisting arrest without violence after being involved in a car accident in Miami.
The "Me gustas tanto" singer avoided the trial because she had no prior infractions.
"She has no criminal record and the charges are minor infractions," Teresita Chávez, spokeswoman for the Miami-Dade State Attorney's Office, told EFE in an interview.
Paulina Rubio, the spokeswoman said, agreed to attend a series of training classes (related to traffic and road safety) and make a $500 charitable donation.
Rubio and Nágera have a 1-year-old baby boy, Andrea Nicolás.
You can reach Alexandra Gratereaux at: Alexandra.Gratereaux@foxnewslatino.com or via Twitter: @GalexLatino
Follow us on twitter.com/foxnewslatino
Like us at facebook.com/foxnewslatino