Report: Padma Lakshmi's Baby Daddy Revealed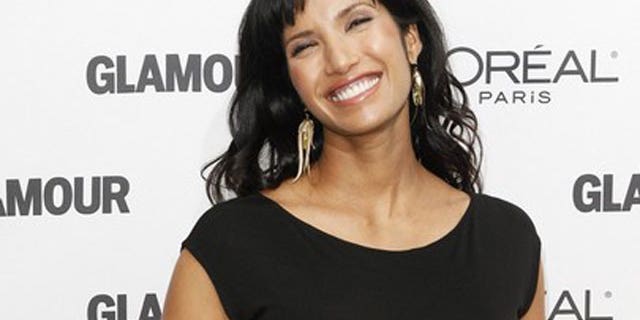 Padma Lakshmi, the gorgeous host of Bravo's "Top Chef," is due to give birth soon, and she has never named the man who impregnated her. But Page Six hears the father is Adam Dell.
Dell, 40, the tech-savvy younger brother of billionaire computer maker Michael Dell, is a venture capitalist who teaches at Columbia Business School.
Lakshmi, 39, the ex-wife of author Salman Rushdie, had long been linked to Teddy Forstmann, the corporate buyout king who owns the IMG talent agency. Many people assumed Forstmann was the father of Lakshmi's child, who is due next month.
SLIDESHOW: The Lovely and Talented Padma Lakshmi
Even after Lakshmi was first spotted with Dell nearly two years ago at the South Beach Wine & Food Festival, and back here dining at La Esquina, she was dating Forstmann. A month later, the two hung out with Elton John and Elizabeth Hurley at Evelyn Lauder's party for breast cancer research.
Lakshmi, who started modeling at age 16, announced she was pregnant in October. Given that Lakshmi has suffered for years with endometriosis, the pregnancy was described by her doctor as "nothing short of a medical miracle."
FULL STORY: Click here to read the full report from the New York Post.