Report: Cameron Diaz and Benji Madden engaged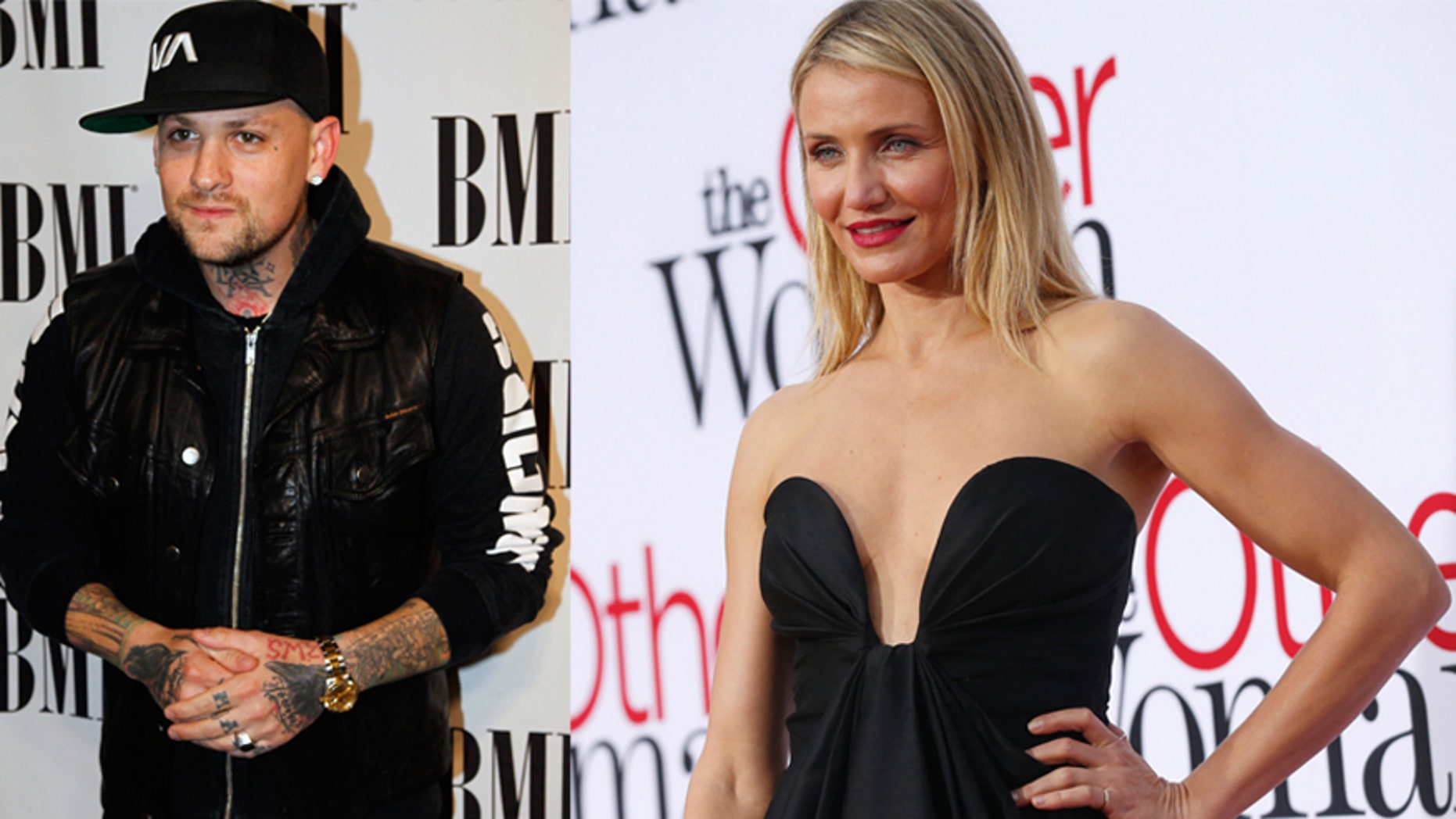 It appears that Cameron Diaz's reign as Hollywood's most desired bachelorette has come to an end.
The 42-year-old actress is engaged to Good Charlotte rocker Benji Madden, reports Us Weekly.
"Everyone thinks it's wild, but are so happy for them," said an insider. "Benji always tends to fall in love easily, but this time it's for real and he landed a great girl. They obviously both make each other incredibly happy and there's nothing better than that."
Madden, 35, is said to be more traditional than the "Annie" star. "She really doesn't care about getting married but wants babies," the source added. "He wants to get engaged and married first."
Madden's twin brother and fellow rocker Joel Madden's wife, Nicole Richie, set the couple up months ago. She told "Watch What Happens Live" in July, "I approve of anything that's going to make Benji happy … I'm going to take responsibility for everything!"
The couple of seven months have spotted on the sunny beaches of Miami and on the bustling streets of New York City.
Click here for more on this report from the New York Post.
NEWS: The Madden Brothers on new band, end of Good Charlotte