Remembering Phil Hartman 20 years after TV legend's murder-suicide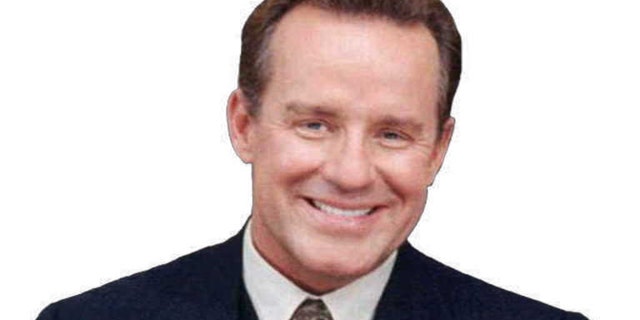 NEWYou can now listen to Fox News articles!
It's been 20 years since celebrated comedy actor Phil Hartman, famed for roles in shows like "The Simpsons," "NewsRadio" and "Saturday Night Live," was killed in a brutal murder-suicide that sent shockwaves through Hollywood.
Twenty years on, fans are marking the actor's death, sharing stories about his prodigious comedic talents and gift for impressions — and still trying to make sense of his shocking death.
Comedy's Mr. Nice Guy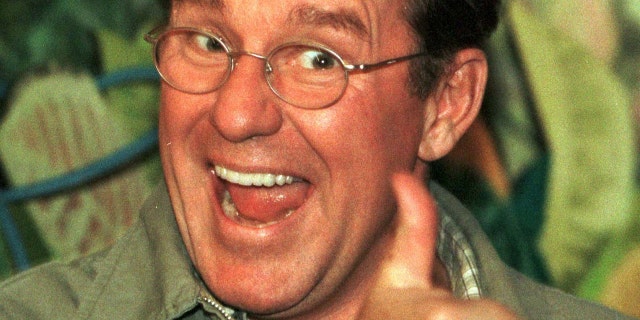 Hartman first found fame in 1986 as a "Saturday Night Live" cast member, and across his eight seasons on the show, he scored the nickname "The Glue" for his ability to keep the always-unpredictable live show from going off the rails, helping other cast members to stay on track.
Spot-on impressions of famous figures including Bill Clinton earned him widespread praise — and an Emmy.
Post-"SNL," Hartman's work as a voice actor on "The Simpsons" introduced him to a new generation of fans: He voiced the always grafting D-list Hollywood actor Troy McClure ("You might remember me from such films as …") and incompetent lawyer Lionel Hutz, among other characters.
Voicing the sleazy, sad McLure was perhaps Hartman's favorite role. "I do it for the pure love of it," he once said.
At the time of his death, Hartman had just finished filming on the fourth season of underrated sitcom "NewsRadio," playing the bombastic and egocentric radio broadcaster Bill McNeal. Gentle and softly spoken in real life, Hartman had carved a niche for himself playing jerky, unpleasant, comedic villains — and making audiences empathize with them.
Rocky Marriage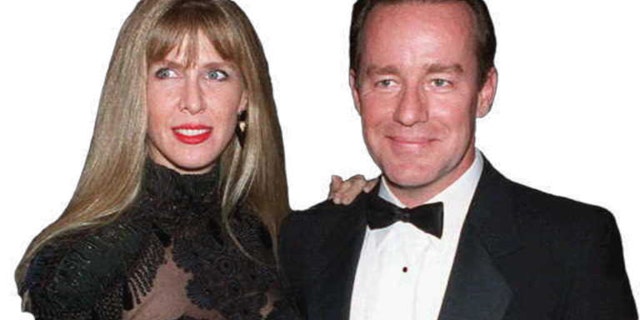 Hartman's career was going from strength to strength, but the affable funnyman's personal life was faltering. He had married his third wife, former model and aspiring actress Brynn Omdahl, in 1987. The pair had two young children, but theirs was a rocky marriage — Brynn was reportedly so intimidated by her husband's success as an actor that Hartman considered retiring from the business in order to keep the marriage going.
Hartman attempted to help his wife land acting roles, but as her career failed to take off, Brynn turned to drugs and alcohol, entering rehab several times.
An Unthinkable End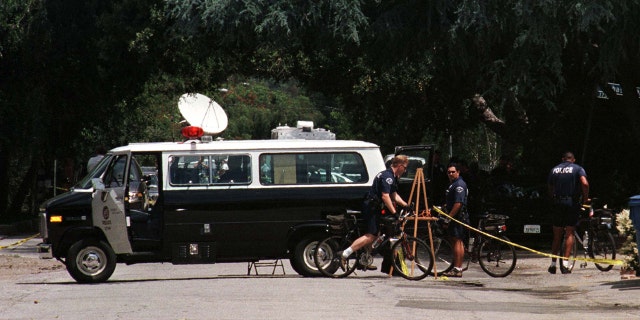 Despite the couple's difficult marriage, nobody could have predicted the events of the early hours of May 28, 1998.
Having dined at a restaurant with a female friend — who said she was "in a good frame of mind" — on the evening of May 27, Brynn returned home and got into a heated argument with Phil, who threatened to leave her if she used drugs again.
Hartman went to bed, and at some time before 3 a.m., with the couple's two young children asleep in the house, Brynn entered the bedroom she shared with her husband.
Using a .38 caliber pistol, she fatally shot Phil twice — once in the head and once in his side.
After this, Brynn drove to the house of a friend, confessing to the murder, but he did not believe her and accompanied her back to the Hartman home.
When he saw Phil's body, the friend called 911.
"Officers responding arrived to find the couple's nine-year-old, Sean, fleeing out the front door. They took the boy to safety, then returned to get his six-year-old sister, Birgen. A single shot was heard," the Sun Sentinel reported at the time.
Brynn had locked herself in the bedroom — and took her own life as officers closed in.
Shockwaves Through Hollywood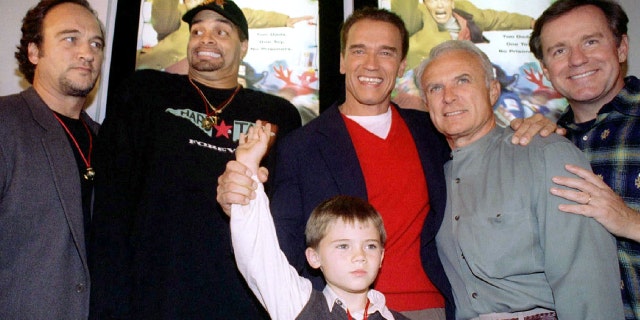 While many friends knew the Hartmans had a tumultuous relationship, none could have predicted it would meet such a violent, tragic end.
Tributes poured in, the couple's children were taken in by Brynn's sister and husband, and the two TV shows Phil starred in scrambled to account for his murder.
"NewsRadio" returned for its fifth and final season in September 1998. The first episode of the season, 'Bill Moves On', centered on the rest of the characters reacting to news of Hartman's character's off-screen death from a heart attack. The cast could barely get through reading the script, breaking down in tears several times while filming the episode. "NewsRadio" limped to a finish and the show was cancelled in May 1999.
Hartman's "Simpsons" family reeled. The show's creator Matt Groening admitted that he "took [Hartman] for granted because he nailed the joke every time," and that he could always produce "the maximum amount of humor."
With Hartman gone, "The Simpsons" quietly retired two of its funniest characters — so distinctive were Hartman's characterizations, the decision was made that Troy McClure and Lionel Hutz could not be revoiced.
Hartman's death came as he was reaching the top of his long climb up the Hollywood ladder.
"I have a plane. I have a boat. I have a great house. I have a great family. In fact I have everything I ever wanted," director Joe Dante recalled Hartman telling him in the months before his death.
"It feels great."
Hartman's Legacy
Twenty years after his death, Hartman's legacy lives on. His voice can be heard in just 52 episodes of "The Simpsons" — but Troy McClure and Lionel Hutz remain endlessly quotable fan favorites, two decades after they last uttered a word. And for many fans, he was the bright spark that elevated "NewsRadio" from forgotten '90s sitcom to cult classic.
Reflecting on his life and death today, fans paid tribute to the comedy icon:
This article originally appeared in News.com.au.