LOS ANGELES – Reba McEntire is returning to the ACM awards' stage as host for the sixteenth time, but the country star had one caveat before she signed back on this year.
Speaking to Fox News, the "Does He Love You" singer revealed that the show, which takes place on Sunday in Las Vegas, needed to be politics-free for her to give the gig a green light.
"When they asked me if I would host the ACMs, I said I will, but I want you to know right now no politics," she told us. "This is not what we're in here for."
REBA MCENTIRE SAYS IT'S NOT HER JOB TO TALK POLITICS
"We're in here to honor the folks who have worked so hard all year long on their craft and their songs — we're promoting them," McEntire continued. "Not politics."
REBA MCENTIRE EXPLAINS WHY SHE TURNED DOWN ICONIC 'TITANIC' ROLE
With no politics in sight, McEntire, 64, couldn't be more excited to return to Las Vegas and helm one of country music's biggest nights.
"I love the ACM awards because they bring a little bit of Hollywood in with the country," she gushed. "Nashville and Hollywood meet in Las Vegas — and it's a fun show. Everybody leaves their homes. It's not in Nashville. It's not in Los Angeles. We come to Vegas to have a really good time, and Vegas is a wonderful place to have that.
"Everybody gathers in Vegas," McEntire, who noted that the city is like her "second home" thanks to a residency with Brooks & Dunn, added. "We rehearse. We'll go out and have dinner or lunch and just get to hang out — it's like a family reunion."
As someone who has won 16 ACM awards, including taking home the coveted Entertainer of the Year honor in 1994, it was not lost on McEntire that there are no female nominees in the top category this year.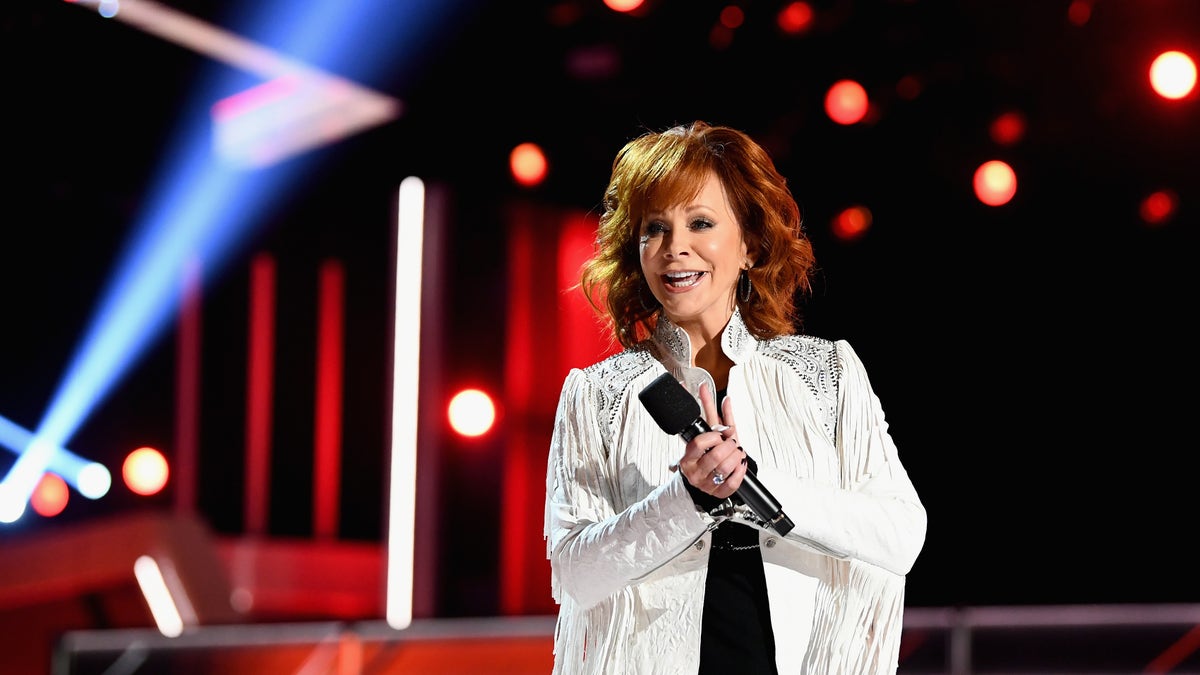 8 THINGS YOU DIDN'T KNOW ABOUT REBA MCENTIRE
"Well, I want more women in there, absolutely!" the country star said. "There's room. There's great female vocalists who have been working their tails off, and women work really hard not only with the hours they put in to hair and make and up and wardrobe, but they work hard on-stage too, so I think they deserve that recognition."
For her own part, McEntire recently released a new single titled "Freedom" from her upcoming album, "Stronger Than the Truth," out on April 5.
"The first time I heard 'Freedom,' I loved it. I thought it was a patriotic song until I really listened to the lyrics," she explained. "It is about a woman who has had a tough time in her love life, and then she finds the love of her life, and she says: 'Loving you feels like freedom.' So it's a love anthem to me."
Asked if she thinks anything is missing from country music these days, McEntire said that she "misses story songs."
REBA MCENTIRE SLAMS 'BRO TREND' IN COUNTRY MUSIC
"What I'm doing on my album is going back to my roots. It's stone-cold country," the three-time Grammy award-winning singer said of her latest record. "It's songs you can dance to whether it's a slow song or a two-step or story songs. I miss story songs. I love them.
"I mean you can listen to a story song like Dolly Parton and Tom T. Hall, who would sing, and you could see the video in your mind — and I've got some of those in my album," she continued. "The album is called 'Stronger Than The Truth' and that's what I was really wanting to get back to on this album to get back to my roots, and that's what I call country music."
Aside from music, McEntire has been enjoying spending quality time with boyfriend Anthony "Skeeter" Lasuzzo — the pair recently celebrated both of their birthdays with an epic bash in three different cities.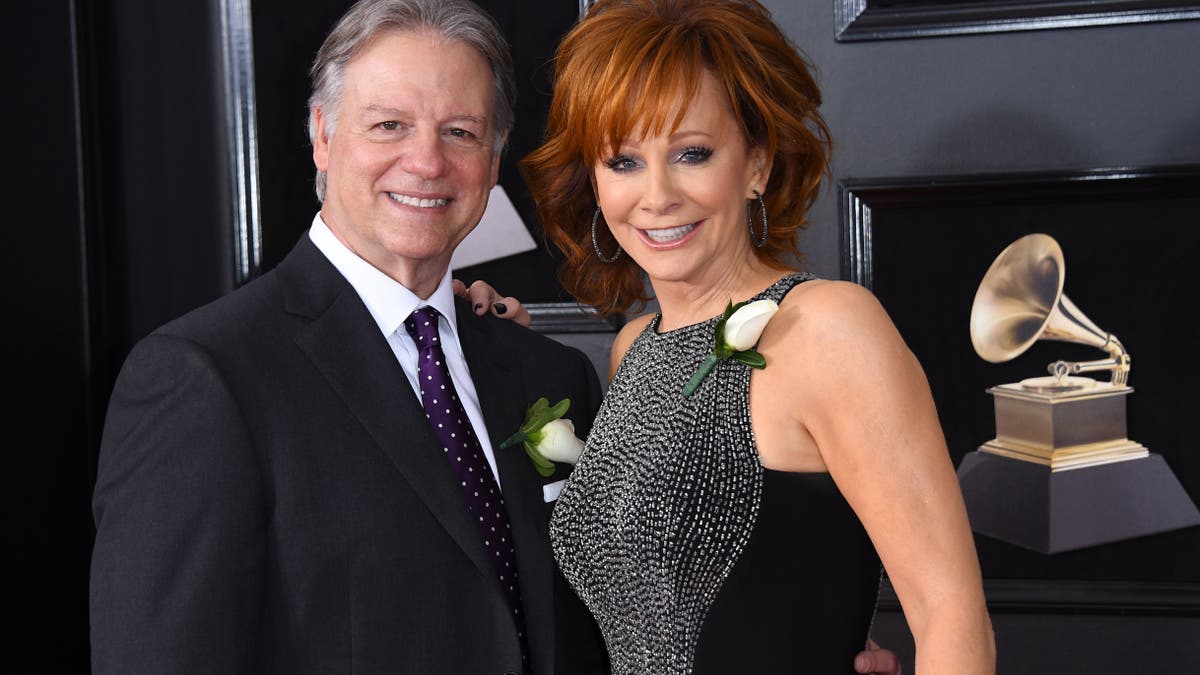 REBA MCENTIRE IS 'COMPLETELY AT EASE' WITH NEW BOYFRIEND AFTER DIVORCE, SAYS PAL
As for if she envisions herself getting married again in the future, McEntire simply told us that her and Skeeter are "having a really good time in the dating process and traveling all over the world."
"We'll see what happens," she added.