Reba, fans call out Madonna for keeping them waiting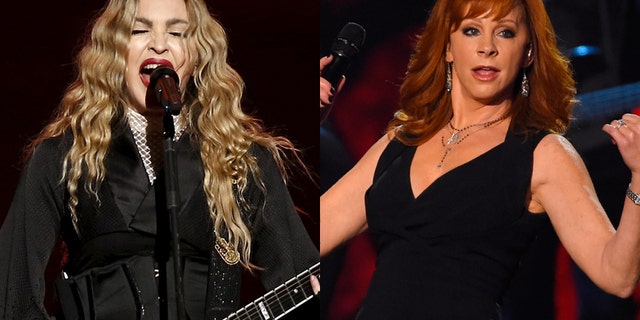 NEWYou can now listen to Fox News articles!
Madonna fans are getting sick and tired of the pop sensation's tardiness.
Fans were kept standing around in Atlanta on Wednesday night when the Queen of Pop waited until nearly 11 p.m. to grace the stage, though tickets claimed the show would begin at 8 p.m.
According to The New York Post, Madonna was so late on Wednesday she had to warn fans they needed to plan accordingly to not miss the train home following the show.
"Due to circumstances beyond our control, the show tonight will start at approximately 10:45 p.m. and will end at approximately 1:15 a.m. Please be aware that the last train will depart . . . at 1:15 a.m.," Madonna's statement said.
And Madonna's delayed show in Atlanta wasn't a one-time incident. She was also late starting her Monday night show in Nashville, prompting country legend Reba to call her out for her lateness.
According to The Tennessean, Madonna turned up more than two and a half hours late to that performance.
"At the Madonna concert. She's not on yet...really???" Reba wrote . She later shared a picture of an empty stage, writing, "We're here!! Where is she???"
In Louisville, Madonna also turned up hours late on Jan. 16, and some fans speculated the pop superstar was drunk during the show.
Madge responded to the rumors about her performance, stating she was not under the influence during the show.
In a rambling Instagram post, Madonna clarified, "…for those people who like to believe all they read i never drink and perform!!!"
Madonna is set to perform Saturday and Sunday in Miami before she heads to Puerto Rico on her Rebel Heart tour.