'Real World' cast member Brynn Smith: Steamy sex scene was exaggerated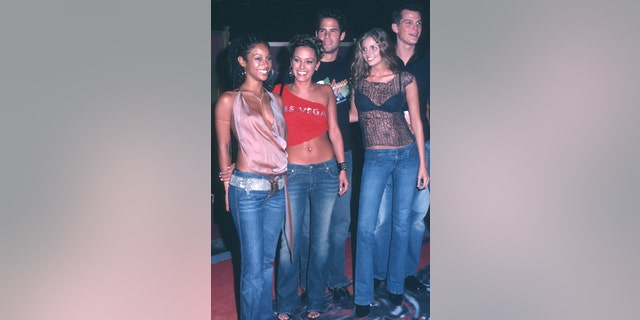 NEWYou can now listen to Fox News articles!
Turns out one of the most-famous sex scenes on "The Real World" wasn't so real.
In 2002, MTV aired what was supposedly a threesome between "Real Word" cast members but one of the parties involved is now denying the extent of the hookup.
"Well, we were pretty intoxicated," former "Real World" cast member Brynn Smith told TooFab.com. "I actually only kissed Steven and Trishelle and when we went into the bedroom, they continued to mess around with each other and I left, but of course you don't see that on the show, it was cut out."
Despite MTV's creative edits, Smith said she does not feel like she "played anything up for TV."
"I do however feel that just being in that situation that your emotions are on alert and magnified."
PHOTOS: What happened in Vegas this weekend
Smith has put her partying days behind her. She married Austin Cain, the man she was dating on a show. Together with their three kids, they live a normal life in Portland, Oregon.
"I'm kind of a boring suburban mom," she said. "Three kids all in activities, married for 12 years. I work part time for an orthodontist, so my kids can get braces for free. I try to work out as much as I can and when I'm not, I'm usually drinking wine with friends in my mom uniform -- yoga pants, Uggs and a sweatshirt. Now this is life in the real world!"
Is she embarrassed for her kids to see her behavior on the reality show?
"I told my oldest son, 12, that I was on a show and let him see a few interviews and pictures, but he seemed uninterested," she said. "If and when they have questions, I will answer them honestly. I'm not ashamed. I hope to avoid showing them more than needed until they start doing things themselves that I want them to refrain from. Then I will show them why I'm so strict, cause they don't need to do what I did!"
But would the strict mom ever let her kids audition for the MTV show?
"Sure! It's a once in a lifetime opportunity, go for it."