Rapper Travis Scott offers midterm voters at Texas polling sites tickets to music festival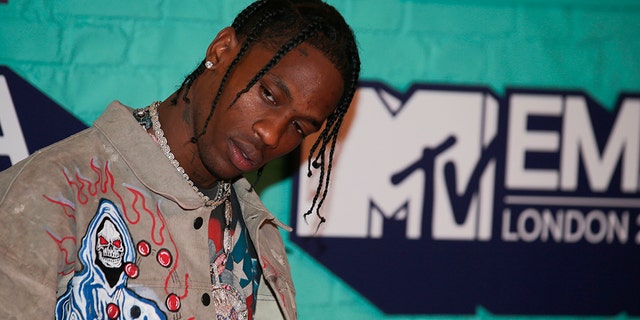 Travis Scott offered music lovers a special treat on Election Day.
On Tuesday afternoon, the 26-year-old rapper explained how voters could get tickets to his Nov. 17 Astroworld Festival at polling sites in Houston and Missouri City.
"SAVED SOME TIX FOR THE CITY AT THESE VOTING LOCATIONS. GO VOTE !!" Scott, who is originally from Texas, tweeted.
DWAYNE 'THE ROCK' JOHNSON POKES FUN AT KEVIN HART IN ELECTION DAY MESSAGE
Fans who missed out on the opportunity can still grab tickets, but it'll cost them: the festival's website says $150 general admission tickets are gone, but $300 and $650 VIP tickets to the event at NRG Park in Houston are still available.
Last month, the rapper spoke about voting while at an Oct. 28 rally for Democratic Senate hopeful Beto O'Rourke in Texas, Rolling Stone reports. O'Rourke is running for Senate against Republican incumbent Ted Cruz.
"On Nov. 6, man, we just trying to take Texas all the way up, man," Scott said in a video posted on Twitter. "So Beto, we gonna take it all the way up. Texas make some noise and get out there and vote!"
WILL FERRELL, PORTRAYING 'TALLADEGA NIGHTS' CHARACTER, JOINS ALABAMA SEN. DOUG JONES IN ELECTION DAY VIDEO
O'Rourke also posted a photo with Scott and former NFL player Arian Foster on Instagram.
"Big thanks to Houston's @travisscott and @arianfoster for joining us to spread the word about voting," he captioned the shot.