Producers Defend Casting of Chaz Bono on 'Dancing With the Stars' as Debate Over Decision Heats Up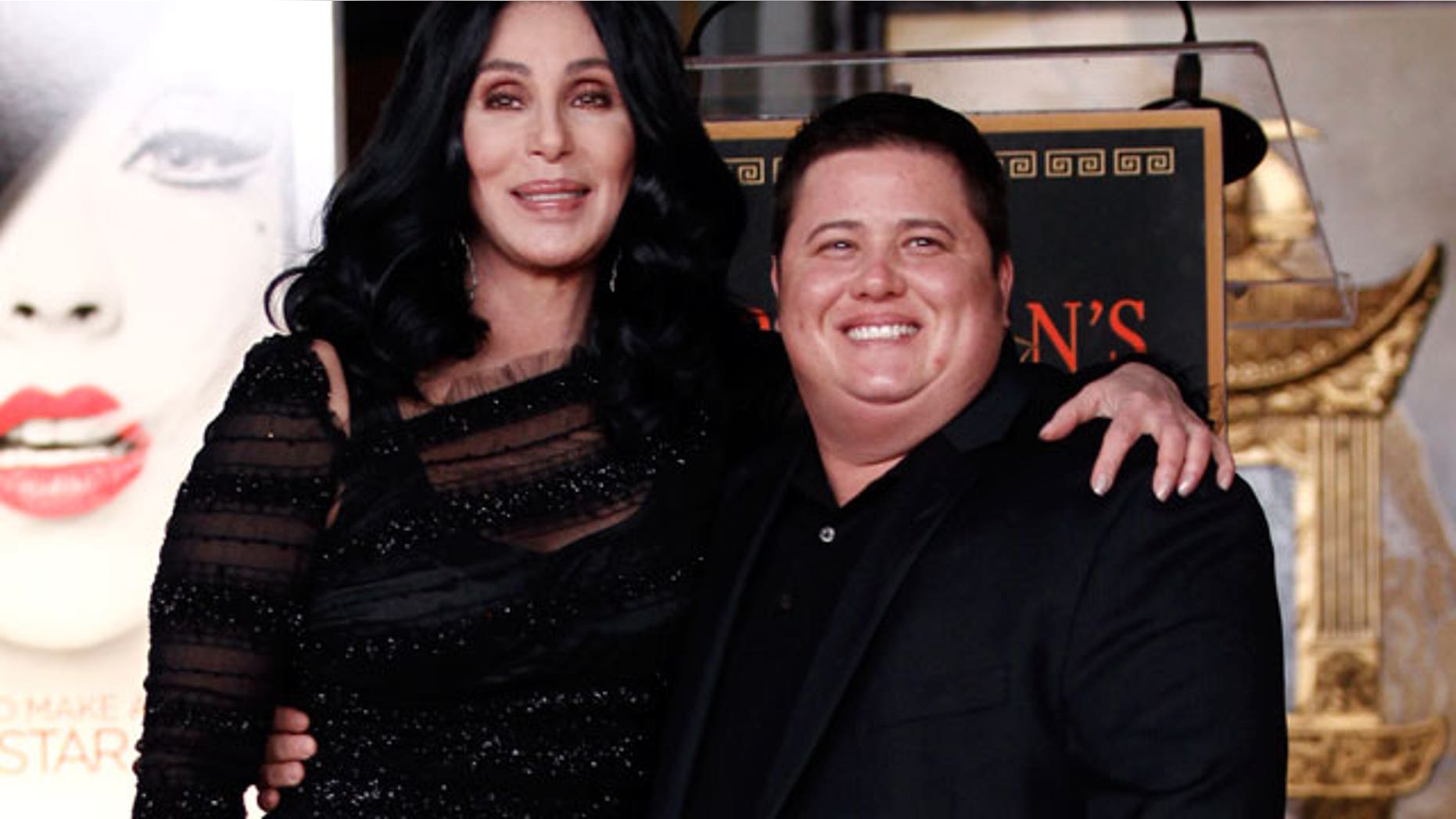 Controversy is nothing new for the hit ABC show "Dancing With the Stars" and the celebs they choose to cast, but this is the first time the family-friendly show has ignited a transgender debate.
Earlier this week, it was announced that Chaz Bono, the only child of Sonny Bono and Cher who was born a woman but legally changed his gender and name last year, had earned a coveted spot on the season 13 lineup. Since then, controversy has erupted on news and social networking sites with criticisms and questions over whether the casting choice was appropriate for the highly-touted family friendly show.
Many viewers on ABC message boards expressed dismay over Bono's inclusion, condemning the network for "promoting the gay/lesbian lifestyle" and exploiting an "out there" issue for easy publicity. Hundreds of others, however, have taken the defensive and praised ABC for its acceptance of someone "different" and accused the critics of bigotry.
But the hotly-debated issue begs the question -- could the entire debate surrounding Chaz Bono's casting hurt or help the successful reality show's ratings?
"In the past, 'Dancing With the Stars' has typically catered to a more conservative audience. The sheer number of votes both Tom Delay and Bristol Palin received each week, keeping them in the competition at length, speaks for itself," Angie Meyer, a the former public relations associate for the show told FOX 411's Pop Tarts Column. " It's going to be a stretch for the network, or anyone else to assume the same folks who voted for Bristol and Tom Delay will be keen on watching Chaz."
On Thursday, Conrad Green, the show's executive producer said the network stands firmly behind the casting choice.
"Every season we look for new stories and get as much range as possible and an interesting balance of people," "Dancing with the Stars" executive producer Conrad Green said. "I hope the audience would at least give him [Bono] a chance."
But according to media critic Dan Gainor, the decision to cast Bono, who will partnered with a female professional dancer in the competition, could also prompt pullback from advertisers hesitant to associate themselves with anything considered controversial.
"Advertisers (may feel) that when they underwrite propaganda, they lose customers," Gainor said.
Still, advertising expert Steve Hall of AdRants begs to differ.
"Chaz is just a man who used to be a woman who's now a man dancing on a TV show," Hall said. "I think it's a great way to broaden America's understanding and acceptance of so-called non-traditional lifestyles or sexual preferences. Certainly this won't alleviate every last, deep-seated prejudice that is very much alive and well in the bowels of this country but it just makes a so-called 'alternative' lifestyle choice more mainstream and harder to label 'wrong' or 'offensive.'"
Michael Levine, prominent media expert and founder of Levine Communications Office, even went as far as to call the casting "brilliant."
"I believe it's a brilliant choice and a classic example of stunt casting. The unexpected is compelling television and Chaz Bono is the quintessence of stunt casting. This will not hurt the family friendly brand," he said. "It will be a quite compelling reason to tune in. Social stigmas have largely been lifted from American contemporary life."
Cher took to Twitter to laud her son's courage to appear on the show and blasted critics.
"He is Such a Good Person," she tweeted, adding "Mothers don't stop Getting angry with stupid bigots."
"Thanks for all your support mom," Bono, 42, said in response to the words of encouragement, "The haters are just motivating me to work harder and stay on DWTS as long as I possibly can."
The upcoming season, also featuring TV host and legal commentator Nancy Grace, actor David Arquette and George Clooney's ex-girlfriend Elisabetta Canalis, will premiere September 19.
NewsCore contributed to this report.