Princess Diana remembered by admirers 20 years later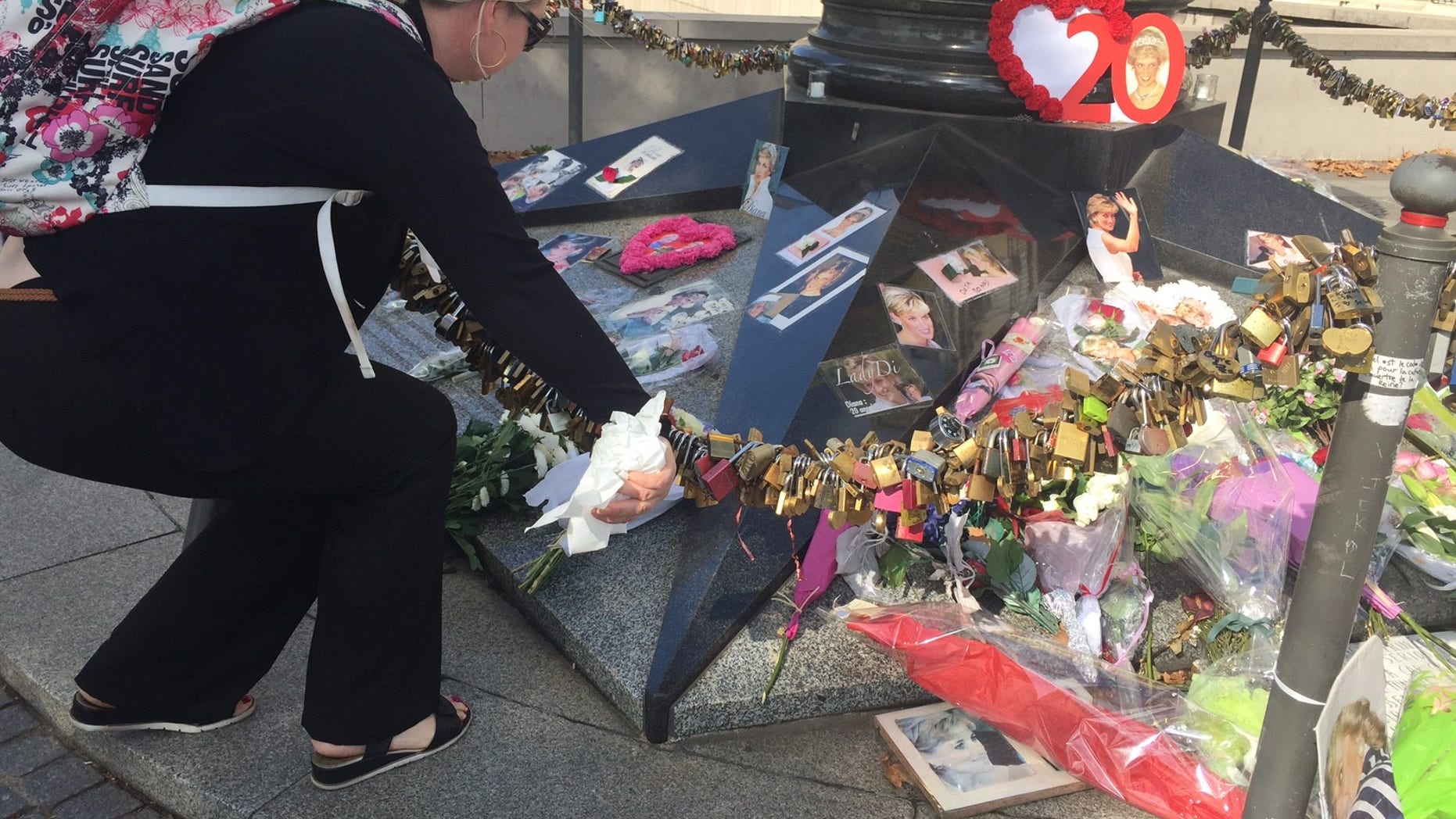 PARIS – Twenty years ago on August 31st, Princess Diana died in a car crash in Paris. On this day, as in the weeks and months after the accident, she was remembered at a make-shift memorial to the woman beside a replica of the Statue of Liberty torch at Place de l'Alma.

"It's an honor to be here," one American tourist told us.

The details of the incident are well known. Diana, divorced from Prince Charles, with boyfriend Dodi Fayed, in a speeding limo, chased by paparazzi, rammed into a tunnel column. Followed by the global outpouring of grief, the investigations, the media attention.

Tom Sancton, Time magazine Paris bureau chief at the time, co-author of the book "Death of a Princess," remembered: "Anyone who is old enough to remember that night and day will forever be marked by it in some way."

Twenty years later, the legacy of Diana, beyond her beauty, was her warmth and openness, which opened up a Queen and a British monarchy which had been on a downward spiral of public disapproval.

"Diana exploded the monarchy and turned it into the monarchy that is today" London Times columnist Jenni Russell told us. "She basically took this closed off, cold, rather remote family and showed them they no longer act like that."

That new spirit carried on with her sons Prince Harry and the future King of England, Prince William.

"The legacy lives on," another visitor to the crash site told us.

Years later Diana is still remembered.