'Pretty Little Liars' star Shay Mitchell addresses dating rumors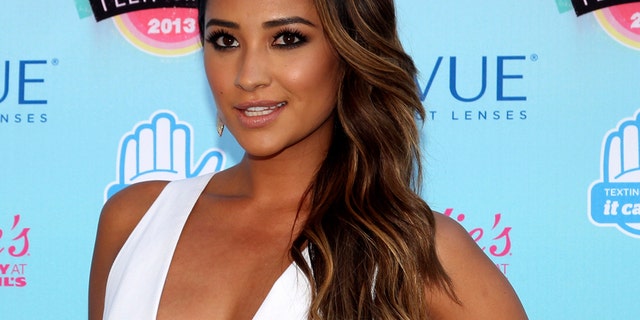 NEWYou can now listen to Fox News articles!
Pasadena, Calif. – Shay Mitchell is gearing up for the final season of "Pretty Little Liars" after six successful seasons. While the show is all about secret-keeping, Mitchell told FOX411 she doesn't feel the need to keep everything private.
"There's nothing that I feel like I have to hold back and be secretive," Mitchell told us. "When I am in a relationship and if things get out then it gets out. You're going to find out about it regardless. I'm not going to anything bad or something that I need to keep secret."
Recently, the 29-year-old was spotted with ET Canada Reporter Matte Babel but insisted they are nothing more than friends.
"It's funny because I love this stuff and if I put something out on social media I'm more than happy to answer questions about it. If I don't want to talk about it it's not on my social media. We've known each other for nine years. We knew each other in Toronto. Like Drake and all them, it's a Toronto crew. We're really, really awesome friends."
At the Television Critics Association Winter Press Tour, creator Marlene King revealed the fans have guided the show all along moving into the seventh season.
"These last 10 episodes are really a love letter to the fans," King said. "We know why they're loyal and what they want."
And thinking back on the show and thinking back on the past year, the actress said the best advice she has learned is living the life you love.
"It's like my biggest not revelation but what I got the most out of 2016 was the fact that life is so short and it's truly about being grateful, about the most simple things yet not simple things," Mitchell shared.
"Pretty Little Liars" returns for it's final season April 18th on Freeform.