Pop superstar Prince dead at 57
NEWYou can now listen to Fox News articles!
Seven-time Grammy winner Prince, who was known for megahits like "When Doves Cry" and "Purple Rain," has died at the age of 57.
Prince was found dead in the elevator of his Paisley Park estate in Chanhassen, Minn. on Thursday. Deputies and medical personnel found the music icon unresponsive when they arrived at his home and they performed CPR but it was unsuccessful. He was pronounced dead at 10:07 a.m. local time.
A transcript of the 911 call from the compound shows confusion as an unidentified caller struggles to give the dispatcher the proper address. The caller said he was at "Prince's house" but first placed it in Minneapolis. Another person at the compound eventually gave the correct address in the suburb of Chanhassen.
The caller first says he has "someone who is unconscious" before saying "the person is dead here."
As the dispatcher identifies the address as Paisley Park and begins to ask a question, the caller interrupts to say, "Yes, it's Prince."
"It is with profound sadness that I am confirming that the legendary, iconic performer, Prince Rogers Nelson, has died at his Paisley Park residence this morning at the age of 57," his rep wrote in a statement.
According to a press release, "The Carver County Sheriff's Office, with the assistance of the Hennepin County Sheriff's Office and The Midwest Medical Examiner's Office, are continuing to investigate the circumstances surrounding his death." An autopsy is scheduled for Friday.
Prince had been rushed to an Illinois hospital this past Friday and was released several hours later. His rep told TMZ he had been battling the flu for several weeks.
As news of Prince's death spread Thursday afternoon, approximately 200 people gathered outside the Paisley Park compound to leave bouquets, balloons and signs in tribute to the singer. Shortly before 6 p.m., Prince's sister, Tyka Nelson, emerged to tell the crowd that her brother "loved all of you. Thank you for loving him back."
MTV canceled its regular programming Thursday and went wall-to-wall with Prince music videos following the news of his death. President Obama released a statement calling the superstar "a creative icon."
"Few artists have influenced the sound and trajectory of popular music more distinctly, or touched quite so many people with their talent," Obama said. "As one of the most gifted and prolific musicians of our time, Prince did it all. Funk. R&B. Rock and roll. He was a virtuoso instrumentalist, a brilliant bandleader, and an electrifying performer."
As night fell across America Thursday, shock and grief gave way to celebration of Prince's life. In his hometown of Minneapolis, thousands of people gathered for an all-night dance party outside the First Avenue nightclub, where part of Prince's hit 1984 movie "Purple Rain" was filmed, as local musicians played covers of the star's hits.
In Brooklyn, filmmaker Spike Lee drew a crowd of roughly 1,000 people for an impromptu street party that shut down an entire block. People wearing purple items of clothing swayed and sang along, while some hoisted bouquets of purple flowers.
A vigil quickly turned into a party at Los Angeles' Leimert Plaza Park, where dozens danced as huge speakers blasted Prince hits and deep cuts. Some wiped away tears but most treated the gathering as a celebration.
Several prominent landmarks were tinged with Prince's signature color purple Thursday night, including New York's Madison Square Garden, the Superdome in New Orleans, the Forum in Inglewood, Calif., city halls in Los Angeles and San Francisco, the Lowry Avenue and I-35W bridges in Minneapolis, Terminal Tower in Cleveland, and the Zakim Bridge in Boston.
On Broadway, the stars of "The Color Purple" performed a rendition of Prince's hit "Purple Rain." The show posted a video of the performance led by Jennifer Hudson and Cynthia Erivo online late Thursday.
Prince broke through in the late 1970s with the hits "Wanna Be Your Lover" and soared over the following decade with the albums as "1999" and "Purple Rain."
The title song from "1999" includes one of the most widely quoted refrains of popular culture: "Tonight I'm gonna party like it's 1999."
RELATED STORIES
Celebrities react to news of Prince's death
Fast Facts: Prince's too short life
Fans react to Prince's sudden death
The singer, songwriter, arranger and instrumentalist was widely acclaimed as one of the most inventive musicians of his era, drawing upon influences ranging from James Brown to the Beatles to Jimi Hendrix.
In his lifetime, he sold more than 100 million records worldwide, making him one of the best-selling artists of all time.
Prince was fiercely protective of his independence, battling his record company over control of his material and even his name. Prince once wrote "slave" on his face in protest of not owning his work and famously battled and then departed his label, Warner Bros., before returning a few years ago.

"What's happening now is the position that I've always wanted to be in," Prince told The Associated Press in 2014. "I was just trying to get here."
In 1993 Prince memorably changed his name to a symbol and became widely known as the artist formerly known as Prince. When he was inducted into the Rock and Roll of Fame in 2004, he was hailed as a musical and social trailblazer.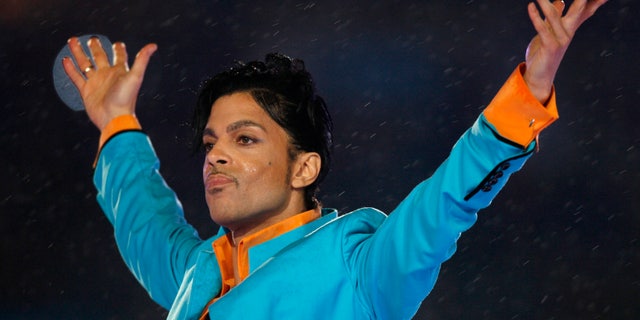 "He rewrote the rulebook, forging a synthesis of black funk and white rock that served as a blueprint for cutting-edge music in the Eighties," reads the Hall's dedication. "Prince made dance music that rocked and rock music that had a bristling, funky backbone. From the beginning, Prince and his music were androgynous, sly, sexy and provocative."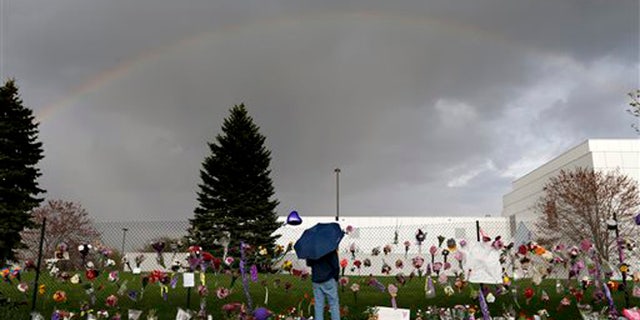 Rarely lacking in confidence, Price effortlessly absorbed the music of others and made it sound like Prince, whether the James Brown guitar riff on "Kiss" or the Beatle-esque, psychedelic pop of "Raspberry Beret."
He also proved a source of hits for others, from Sinead O'Connor's "Nothing Compares 2 U" to Cyndi Lauper's "When You Were Mine." He also wrote "Manic Monday" for the Bangles.

Prince had been touring and recording right up until his death, releasing four albums in the last 18 months, including two on the Tidal streaming service last year. He performed in Atlanta last week as part of his "Piano and a Microphone" tour, a stripped down show that has featured a mix of his hits like "Purple Rain" or "Little Red Corvette" and some B-sides from his extensive library.
Prince debuted the intimate format at his Paisley Park studios in January, treating fans to a performance that was personal and was both playful and emotional at times.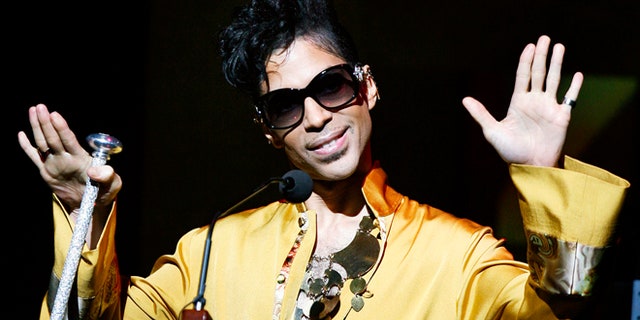 The musician had seemed to be shedding his reclusive reputation. He hosted several late-night jam sessions where he serenaded Madonna, celebrated the Minnesota Lynx's WNBA championship and showcased his latest protege, singer Judith Hill.
Ever surprising, he announced on stage in New York City last month that he was writing his memoir. "The Beautiful Ones" was expected to be released in the fall of 2017 by publishing house Spiegel & Grau. The publishing house has not yet commented on status of book, but a press release about the memoir says: "Prince will take readers on an unconventional and poetic journey through his life and creative work." It says the book will include stories about Prince's music and "the family that shaped him and the people, places, and ideas that fired his creative imagination."
The Associated Press contributed to this report.