Pitbull Performs at the Annual Zumba Instructor Convention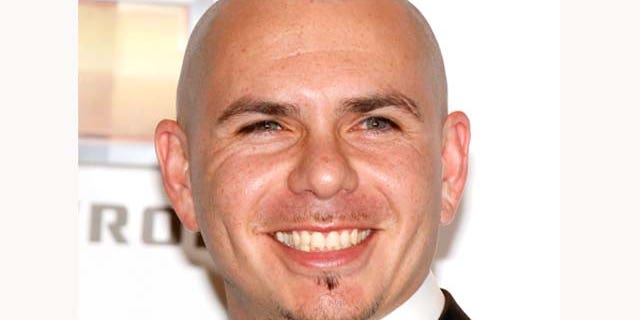 Pitbull has joined forces with Colombian Zumba Fitness creator Alberto Perez to get fans sweating, shaking and dancing to an intense assortment of rhythm and beats.
The Cuban-American singer performed in front of 7,000 instructors at the annual Zumba's 2011 instructor convention, a fitness concert in Orlando Fla., earlier this week.
"The reason that Zumba and the Pitbull movement live together is because they pull from the same," Pitbull said in an interview with Bader TV. "We both pull from the salsa, meringue, bachata, cumbia, Reggaeton, dancehall, hip hop, base, I mean you name it."
Pitbull added how he loved the Zumba legend's choreography because it's "simple, sexy [and] young."
"If you do something too complicated in tends to tap into their insecurities," said Pitbull. "We don't want that. We want to make them confident, have fun, enjoy themselves and escape through music."
The star, whose hit singles with JLo, Marc Anthony and Ne-Yo have been at the top of the charts, says the power of music is extremely influential.
"We've seen how the power of music is globally," said Pitbull. "It speaks to everybody no matter what language they speak."
You can reach Alexandra Gratereaux at: Alexandra.Gratereaux@foxnewslatino.com or via Twitter: @GalexLatino
Follow us on twitter.com/foxnewslatino
Like us at facebook.com/foxnewslatino