Photographers Sue Tom Brady, Gisele Bundchen Over Claim They Were Shot at Wedding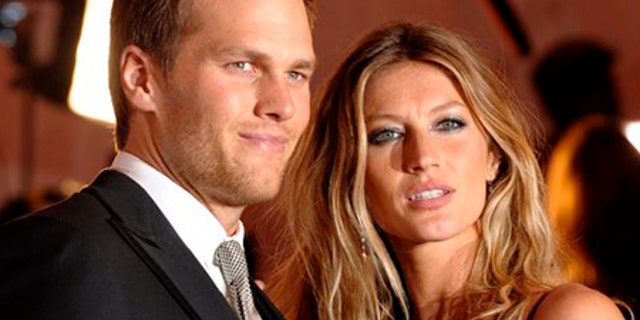 NEW YORK – Two photographers sued New England Patriots quarterback Tom Brady and supermodel Gisele Bundchen for $1 million Tuesday, saying they were shot at during a post-wedding party in Costa Rica.
The lawsuit filed in U.S. District Court in Manhattan alleged that the photographers, though the shot didn't hit them, suffered physical and mental harm from the attack during a celebration in early April at Bundchen's holiday home.
It said Brady and Bundchen hired improperly trained security guards for the April party, two months after their wedding, even though they had to know their activities were a press magnet.
AFP photographer Yuri Cortez and photographer Rolando Aviles of Costa Rican national daily newspaper Al Dia say Bundchen's bodyguards narrowly missed their heads when the guards shot at their car after they refused to give up their cameras and memory cards.
No one was struck by the bullets, but the lawsuit said Cortez and Aviles suffered physical injuries and mental anguish that continues. The lawsuit said neither of them were paparazzi.
The lawsuit said AFP is one of the world's largest and most respected international press agencies with 110 bureaus worldwide. It said it incurred great expense to send Cortez, a staff photographer, to Costa Rica.
Don Yee, Brady's agent and attorney, declined comment, saying he had not yet seen the court papers. Bundchen publicist Alison Levy said she does not comment on her client's personal life.
The lawsuit said the photographers received authorization from a neighbor of Bundchen to go on their property, where they "discreetly photographed" the party.
It said the photographers were returning to their rented car when a bodyguard approached them "in a menacing and threatening manner," demanding Cortez's camera and memory cards. Aviles ran off while Cortez tried to run but was grabbed by the bodyguard and immobilized with his arm behind his back, the lawsuit said.
The lawsuit said Cortez was told that members of the Bundchen-Brady family wanted to talk to Cortez. It said he then picked up Aviles and drove to Bundchen's residence, where more men demanded his memory cards and one bodyguard tried to enter his car to remove cameras.
The photographers, both residents of Costa Rica, tried to drive away when they spotted a drawn gun in the hands of one bodyguard, the lawsuit said.
At that moment, a bodyguard fired the gun, shattering the rear window of the sports utility vehicle with a bullet that then hit the front windshield and ricocheted off it into the driver's seat, the lawsuit said.
"The bullet narrowly missed striking the heads of Cortez and Aviles," the lawsuit said.