'Peyton Place' actor Tim O'Connor dead at 90, report says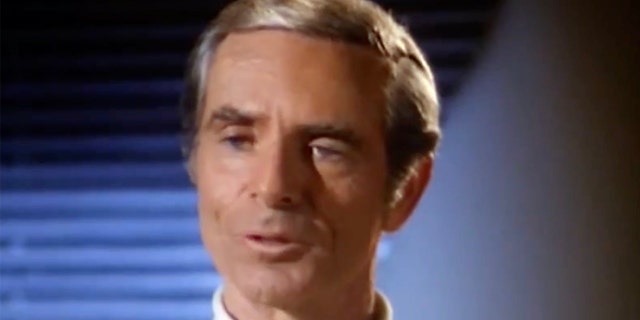 NEWYou can now listen to Fox News articles!
Tim O'Connor, a character actor best known for playing Mia Farrow's father Elliot Carson on the '60s ABC soap opera "Peyton Place," has died at age 90, The Hollywood Reporter revealed Friday.
The Union reported Wednesday O'Connor died April 5 at his home in Nevada City, California.
Reps for O' Connor, as well as Farrow, did not immediately respond to Fox News' request for comment.
The Chicago native, a beloved television staple, starred as Dr. Elias Huer on the NBC sci-fi series "Buck Rogers in the 25th Century." In 1963, he played the captain of a ship determined to rescue earthlings on "The Twilight Zone." He also guest-starred in 1975's "All in the Family" as Edith's (Jean Stapleton) former sweetheart.
O'Connor, who made his Hollywood debut in 1949, appeared in numerous hit TV shows throughout his thriving career, such as "Maude," "M*A*S*H," "Wonder Woman," and "Gunsmoke." Fans also recognize the star from the fifth season of "Star Trek: The Next Generation" as Ambassador Briam.
The Union reported the actor stayed busy in Hollywood until 1997, but never officially retired. Instead, he pursued his passion for entertaining as a stage director for Nevada City's Foothill Theater Company.
The newspaper also noted O'Connor's last appearance on screen was in the 2011 film "Dreams Awake" where he was reunited with his former "Buck Rogers" co-star Erin Gray.
O'Connor is survived by his wife Sheila MacLurg O'Connor, his son Timothy O'Connor and three stepsons.