'Pawn Stars' special on Richard 'Old Man' Harrison to air on History Channel
History will pay tribute to Richard "Old Man" Harrison of "Pawn Stars," who died earlier this week at 77, with a special tribute dedicated to the late Las Vegas staple.
Fox News has confirmed that History will air "Pawn Stars: A Treasure Remembered" on Wednesday night at 9 p.m. EST. The hour-long special will air in place of "Navy SEALs: America's Secret Warriors" and honor the life of Harrison, who died over the weekend.
For those unfamiliar, Harrison was the figurehead of the hit series "Pawn Stars." The Navy veteran opened the Gold & Silver Pawn store with his son, Rick, in Las Vegas in 1988. It quickly became a success and propelled the family to new heights of fame thanks to the History series, which saw "Old Man" and his son appraise people's brought in items.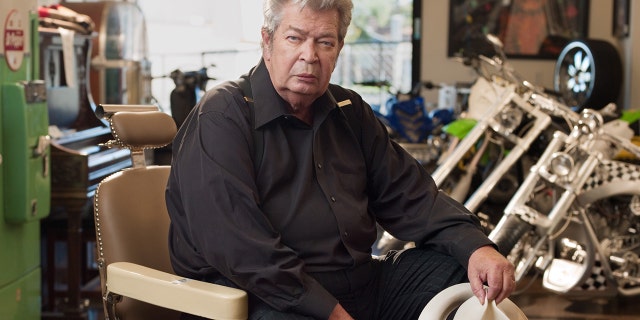 "We are deeply saddened by the loss of our friend Richard 'The Old Man' Harrison, a beloved member of the HISTORY and 'Pawn Stars' family," the History Channel told us. "He will be greatly missed for his wisdom and candor. Our thoughts are with the Harrison family during this difficult time."
"Pawn Stars" is poised to begin its 16th season at the network. Fox News has confirmed that the show was not in production at the time of Harrison's passing.
"Richard Benjamin 'The Old Man' Harrison passed away this morning surrounded by those he loved. He will be tremendously missed by our family, the team at Gold & Silver Pawn and his many fans the world over," Rick Harrison told Fox News. "He was my hero and I was fortunate to get a very cool 'Old Man' as my dad. That I got to share him with so many others and they got to see what a great family man he was is something I am grateful to have experienced with him. He lived a very full life and through the History television show 'Pawn Stars' touched the lives of people all over teaching them the value of loving your family, hard work and humor. We appreciate everyone's thoughts and prayers and ask that we are provided some privacy at this time."
Fox News' Sasha Savitsky contributed to this report.