'Pawn Stars' ex-agents suing for $5 million day after 'Storage Wars' star files suit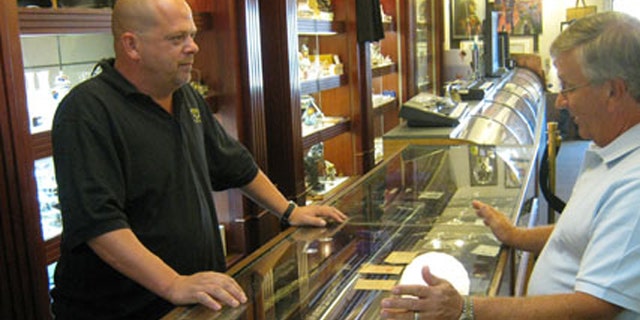 NEWYou can now listen to Fox News articles!
NEW YORK – It's been a bad week for A&E.
First, Dave Hester sued the network, claiming "Storage Wars" was staged. Now the network's History Channel division has its own lawsuit brewing over its hit show "Pawn Stars."
A talent agency has filed a lawsuit against The History Channel, TMZ reported, claiming they signed on to represent the cast of "Pawn Stars" back in 2007 and 2009 and were terminated after the show hit the air.
The agency, Venture IAB, claims they were representing Corey Harrison, Rick Harrison, Richard Harrison and Austin "Chumlee" Russell before the stars made it big. The agency alleges six months after the show hit the air, two "Pawn Star" executives convinced the cast to end their deal with Venture.
According to court documents, posted on The Hollywood Reporter's website, History Channel Vice President Mary Donahue and General Manager Nancy Dubuc "intentionally interfered with the Agency Agreements by inducing the Harrisons, Golden State Pawn Stars, and Russell to terminate the [Venture IAB] agreement."
This resulted in the loss of millions of dollars in income, the talent agency claims.
Venture IAB is suing The History Channel for more than $5 million in damages.
The History Channel did not immediately return FOX 411's request for comment.