Parody video reminds world Bryce Dallas Howard is not Jessica Chastain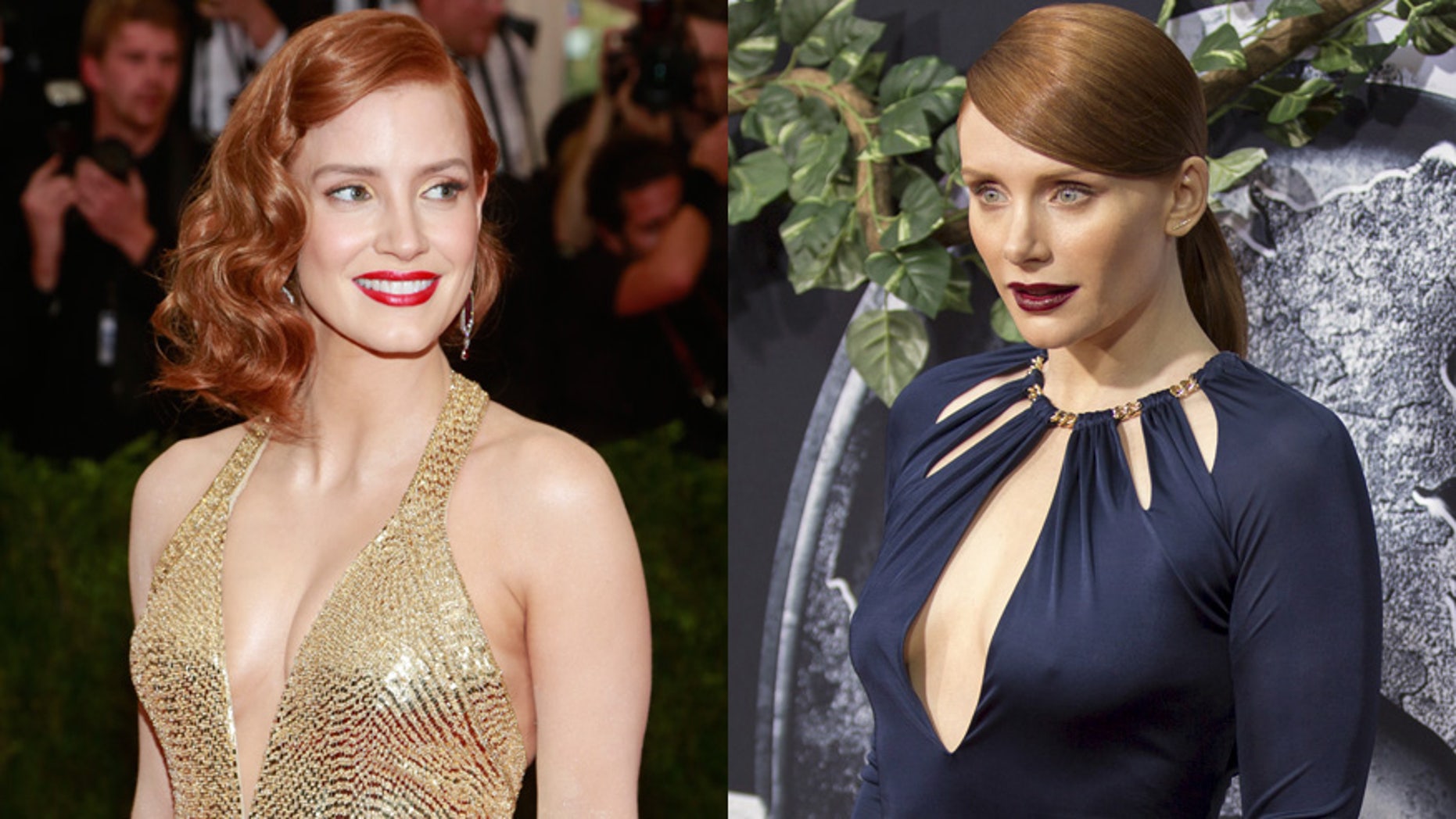 Bryce Dallas Howard wants to remind the world that she is not Jessica Chastain.
The new parody musical "Jessica Chastain: The Musical (Bryce Dallas Howard)" by composer/screenwriter-brothers Jon and Al Kaplan ("Zombeavers") has gone viral.
Chastain and Howard, both superb red-headed actresses, are often victims of mistaken identity. The pair starred opposite each other in "The Help" (2011) and have since (apparently) been confusing audiences since. But the Kaplans' musical is here to set the record straight.
Performed by Stephanie Koenig, "Jessica Chastain: The Musical" parodies Chastain and Howard's red-headed competition.
Since going viral, both Chastain and Howard have been good sports, playing along with the mistaken identity. Bryce recorded a dubsmash version of the song which Chastain shared on her social media accounts. Bryce recently discussed the video and her father Ron Howard's reaction on Conan O'Brien.
For more on Jon and Al's parody musicals visit www.jonandal.com.