Paris Jackson slams rumors claiming she is 'about to die'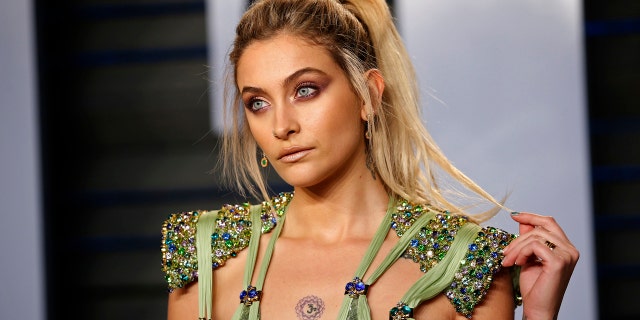 Paris Jackson says she's doing fine despite her relatives saying the model has "lost it."
Michael Jackson's daughter took to her Instagram Stories to address the rumors after a report by Page Six stated that relatives believed the 20-year-old was heading for a "serious meltdown."
"So apparently people think I'm about to die," Jackson said in a video with a friend in the background. "My therapist texted me about it laughing though, so that's good."
The friend is heard commenting on the rumors, "What? Why? That's a terrible thing. That's not true."
Jackson continued, "So I guess to the family members that are talking to all of these news outlets saying they're worried for me: When is the last time you called me?"
PARIS JACKSON'S RELATIVES ARE FEARING FOR HER LIFE
Jackson said her brother Prince wasn't concerned about her well-being because they "talk all the time" and hang out. She told her concerned relatives to call her if they are worried.
An unidentified relative told Page Six incidents such as an Instagram video of Jackson walking along the ledge of a skyscraper made the family concerned for the 20-year-old's life.
"But this is worse than that because I still think Michael had control of Blanket and they weren't nearly as high up as Paris is in this video," the relative told Page Six about the video. "She's lost it. She really has."
PARIS JACKSON DEFENDS 'CREEPY' EDITED PHOTO WITH LATE DAD MICHAEL JACKSON
Sources told the entertainment site they also feared for Jackson's life and believed the model was out of control.
Jackson opened up in January 2017 about her suicide attempts. In an interview with Rolling Stone, Jackson said her suicidal thoughts began after her father died in 2009.
"[I attempted suicide] multiple times," Jackson told Rolling Stone. "It was just once that it became public."
She said her "third strike" was when she took 20 Motrin tablets and slit her wrists, a highly publicized incident that led her to being placed in a treatment center. The pop icon's daughter said she now covers her scars from the self-harm incidents with tattoos. She also stopped taking medication and said she was a "completely different person" after attending therapeutic school in Utah.
"I'm a completely different person," she said. "I was crazy. I was actually crazy. I was going through a lot of, like, teen angst. And I was also dealing with my depression and my anxiety without any help."
La Toya Jackson, Jackson's aunt, recently told Entertainment Tonight last week that her niece was a "remarkable woman."
"She's become a remarkable woman," La Toya said. "She's done very, very well and I'm very proud of her, and very excited and very happy."